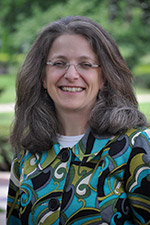 Helen Blier, Director of Continuing Education

Helen's approach to continuing education starts with recognizing that the world and what it needs from us changes, so that living out a vocation requires nimbleness in a "shifting landscape." "Vocational living requires regular and ongoing opportunities to reflect, pray, and connect meaningfully with the other partners in the equation," she notes. So the guest lectureships and continuing education opportunities she is offering are aimed at helping people navigate these "multiple changes of costume."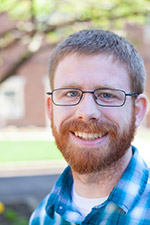 Robert Jones III '14, William B. Watson Prize in Hebrew recipient

Rob wants ultimately to work with young people transitioning to adulthood and wrestling with ideas of faith and God. To do that most effectively, he pursued a seminary education and is now starting a doctoral program in early Judaism and early Christianity. "To be able to open up the Bible, let young people ask any question they have, and assist them in navigating Scripture and what role it serves in their lives" is what drives Rob to prepare himself so highly.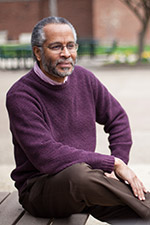 R. Drew Smith, Professor of Urban Ministry
Drew has directed multiple religion and public life projects that have brought clergy, policy makers, and community leaders together to discuss the Church's public mission and ministry. In addition to ministering in parish, prison, and campus contexts, Drew has pursued international community and youth leadership development, especially in Africa. He has served as a Fulbright scholar in South Africa and Cameroon and has lectured in many international venues as part of the U.S. State Department's Speakers Bureau.