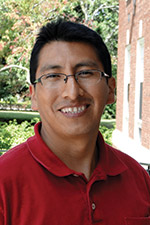 Joaquin Anabe-Lopez, Betty Missakian Memorial Scholar

Though he hadn't been to seminary, Joaquin was pastoring a church in his home country of Bolivia when Jane Anabe came to work there. With a shared sense of calling to serve the Latino church, the two fell in love and, after marrying, moved to Pittsburgh for Jane to pursue an M.Div. Joaquin worked for Home Depot before Jane completed her degree. She is now director of children's and family ministry at a nearby church, while Joaquin takes his turn in the M.Div. program at PTS—as well as helping care for their two preschoolers, Isaac and Irene.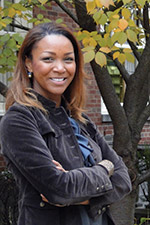 Kimberly Gonxhe '07, Director of the Metro-Urban Institute

With international experience in Kenya, India, Indonesia, Singapore, and other countries spanning five continents, Kimberly is keen to communicate that the issues addressed through the Metro-Urban Institute are not limited to Pittsburgh or the African American context. Also the founder and executive director of the LIVE Foundation, Kimberly partners with indigenous organizations around the world to champion gender justice. A cancer survivor and former family counselor, Kimberly brings a unique understanding to the gamut of global urban issues.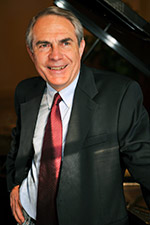 Ronald Cole-Turner, H. Parker Sharp Professor of Theology and Ethics
Through his specialized research on bioethics, Ron relates science and theology in a relevant, practical way for our students, who in their ministries will be asked for answers to some of the most difficult questions of our day: What does it mean to be human? What are the proper, biblical approaches to human enhancement, embryonic stem cell use, and germline modification? How do scientific advances in genetics and biotechnology affect the meaning and future of human life from the perspective of God's design and plan for humanity?