Since 1983, Pittsburgh Theological Seminary and the Heinz School of Public Policy Management at Carnegie Mellon University have offered a joint degree program leading to the two degrees of Master of Divinity (M.Div.) and Master of Science in Public Policy and Management (MSPPM).
The joint degree program seeks to prepare persons as experts in theology as well as urban policy and management in order to establish a group of specialists ready to serve the church as practitioners and consultants through a combination of competencies.
About the M.Div./MSPPM Joint Degree
Through the partnership between the Seminary and CMU, students gain advanced standing into the join degree program and finish in 3.5 years. Normal completion of each degree program independently would require five years. Admission is determined separately by each institution.
Internship Requirement
Joint degree students are required to complete a summer internship between their second and third semesters at the Heinz College as part of their MSPPM degree requirements. Students with more than three years of post-baccalaureate professional relevant work experience prior to enrolling at PTS (or who meet one of the other requirements for the MSPPM's one year-year track) can petition to have the internship requirement waived.
Careers for M.Div./MSPPM Grads
The M.Div./MSPPM program prepares leaders in urban policy and management as well as theology in order to establish a group of specialists ready to serve the church as practitioners and consultants through a combination of competencies developed in the two programs.
Application Instructions
Admission to the joint program may be obtained prior to the first year of study at either school. Admission into the program is determined by each institution separately; admission into one institution does not guarantee admission to the other. Interested candidates to the joint degree program should refer to each school's program brochures or websites for specifics on admission requirements. Prospective students should be advised that admission into the MSPPM portion of this program must take the GRE or GMAT for admission to Heinz College. Please note that the admissions deadline for the Heinz College is Jan. 10.
Inquiries concerning the MSPPM portion of the program should be directed to Carnegie Mellon University Heinz School of Public Policy and Management at 412-268-2164 or hnzadmit@andrew.cmu.edu.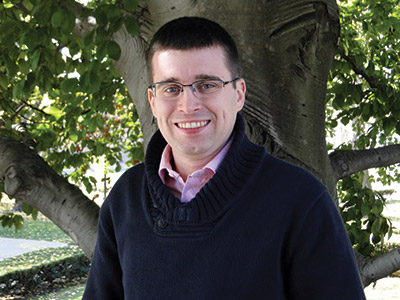 "The joint degree program has challenged me to think about the work of the church in new ways. It has given me the opportunity to dig deeper into two areas I am passionate about and interested in and to see the bridges between public policy and the work of the church. My education at PTS and Heinz instilled in me the belief that ministry is not limited simply to what we do during our 'work hours.'" - Lee Scott '11
Learning Online Brought us Closer to Jesus
May 7, 2020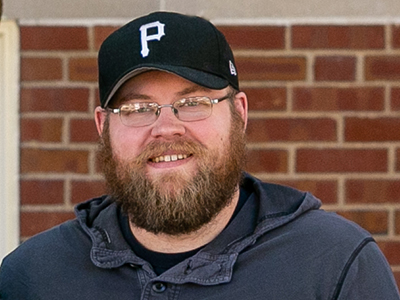 Years ago, I attended a retreat to prepare for an extended overseas mission trip. As we walked into the retreat center, we were greeted ... READ MORE
What are you grieving amid COVID-19?
April 22, 2020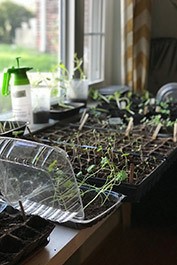 This is not how I imagined we would observe Easter. You either—I suspect. But in a recent conversation, a friend and I realized ... READ MORE