Renewed Minds, Transformational Ministries, and New Urban Challenges
The Metro-Urban Institute is celebrating 25 years of serving God and the city! Thank you to everyone who joined us for our anniversary week as we reflected on 25 years of education, partnerships, and ministry. We are looking forward to what God has planned for us in the coming years! Beginning April 25, 2016, we welcomed renowned urban ministry leaders to the Pittsburgh Theological Seminary campus for a series of chapel services and lectures in honor of this milestone. The week culminated with a ticketed formal banquet celebration April 30. Check out the list of speakers below, and see our Facebook page for more pictures: Worship | Banquet. Our 25th Anniversary celebration will continue throughout the year, so stay tuned for more events.
Mon,. April 25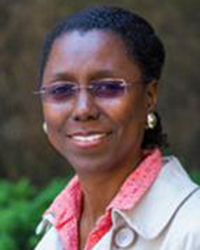 11:30 a.m., Hicks Memorial Chapel
Service of Song featuring Dr. Stephanie Boddie, MUI Senior Consultant and Carnegie Mellon University CAUSE Post-Doctoral Fellow

Tues., April 26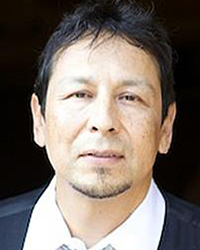 11:30 a.m., Hicks Memorial Chapel
Chapel Service featuring the Rev. Michael Mata, Adjunct Faculty and Director, Los Angeles Track, Azusa Pacific University School of Theology
1:30 p.m., John Knox Room
Lecture
Wed., April 27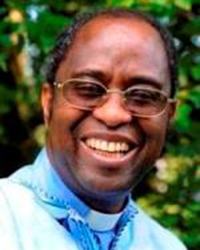 11:30 a.m., Hicks Memorial Chapel
Service of the Word featuring the Rev. Dr. Setri Nyomi, Senior Pastor, Evangelical Presbyterian Church in Adenta, Greater Accra Region, Ghana, West Africa; John A. Mackay Visiting Professor of World Christianity, Princeton Theological Seminary; and former General Secretary, World Alliance of Reformed Churches
1:30 p.m., Hicks Memorial Chapel
Lecture
Sat., April 30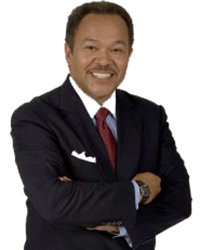 Our celebration culminated in a formal banquet in Kadel Dining Room at 6:00 p.m., Sat., April 30, 2016. The banquet featured the Rev. Dr. Robert M. Franklin Jr., James T. and Berta R. Laney Professor of Moral Leadership at Emory University, and director of the religion department of the Chautauqua Institution, and former president of Morehouse College.
Legacy Awardees

The Rev. Dr. Carnegie Samuel Calian
President Emeritus and Professor Emeritus of Theology, Pittsburgh Theological Seminary

The Rev. James J. Robinson '59
Honorably Retired, Bidwell Presbyterian Church, Pittsburgh
Urban Community Partner Awardee

Valerie McDonald-Roberts
Chief Urban Affairs Officer, City of Pittsburgh
Banquet Video