Keynote Speakers
Dr. Brenda Salter McNeil, Professor and Speaker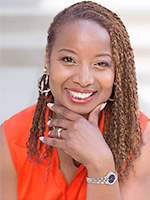 The Rev. Dr. Brenda Salter McNeil is a dynamic speaker, author, professor, and thought-leader with more than 30 years of experience in the ministry of reconciliation. Her mission is to inspire, equip, and empower emerging Christian leaders to be practitioners of reconciliation in their various spheres of influence around the world.
Dr. Brenda earned a master of divinity from Fuller Theological Seminary, a doctorate of ministry from Palmer Theological Seminary, and was awarded a doctorate of humane letters from both North Park University and Eastern University. She is an ordained pastor in the Evangelical Covenant Church and serves as a member of the pastoral staff of Quest Church in Seattle, Wash.
Presently, Dr. Brenda is associate professor of reconciliation studies at Seattle Pacific University, where she also directs the Reconciliation Studies program. For 14 years, she was on staff with InterVarsity Christian Fellowship as a multiethnic ministries specialist. Currently she serves on the board of InterVarsity Christian Fellowship USA and was previously on the board of directors for Wycliffe USA and Christians for Biblical Equality.
Dr. Brenda is known as an international trailblazer, leading individuals, communities, and organizations to biblical reconciliation. She was featured as one of the 50 most influential women to watch by Christianity Today in 2012. She is the author of Roadmap to Reconciliation (2016 and Roadmap to Reconciliation 2.0 releases in June 2020), A Credible Witness: Reflections on Power, Evangelism and Race (2008), The Heart of Racial Justice: How Soul Change Leads to Social Change (2005), coauthored with Rick Richardson and her new book Becoming Brave: Finding the Courage to Pursue Racial Justice Now will be released in August 2020.
Dr. Brenda resides in Seattle with her husband, Dr. J. Derek McNeil. They are the proud parents of two young adult children.
JONATHAN WILSON-HARTGROVE, Spiritual Writer and Speaker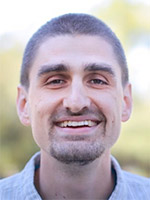 Jonathan Wilson-Hartgrove is a celebrated spiritual writer and sought-after speaker. A native of North Carolina, he is a graduate of Eastern University and Duke Divinity School.
In 2003, Jonathan and his wife, Leah, founded the Rutba House, a house of hospitality where the formerly homeless share community with the formerly housed. Jonathan directs the School for Conversion, a popular education center that works to make "surprising friendships possible." He is also an associate minister at the historically black St. Johns Missionary Baptist Church.
Jonathan is a co-complier of the celebrated Common Prayer: A Liturgy for Ordinary Radicals, and the author of several books on Christian spirituality, including Reconstructing the Gospel, Strangers at My Door, The Awakening of Hope, The Wisdom of Stability, and The New Monasticism. He is also co-author, with the Rev. Dr. William Barber II, of The Third Reconstruction: Moral Mondays, Fusion Politics, and the Rise of a New Justice Movement.
An evangelical Christian who connects with the broad spiritual tradition and its monastic witnesses, Jonathan is a leader in the Red Letter Christian movement and the Poor People's Campaign: A National Call for Moral Revival. He speaks often about emerging Christianity and faith in public life to churches and conferences across the denominational spectrum and has given lectures at dozens of universities and seminaries, including Calvin College, MIT, Bethel, Duke, Yale, Princeton, Jewish Theological, Perkins, Wake Forrest, St. John's, DePaul, and Baylor.
DAVID W. CAMPT, Speaker and Facilitator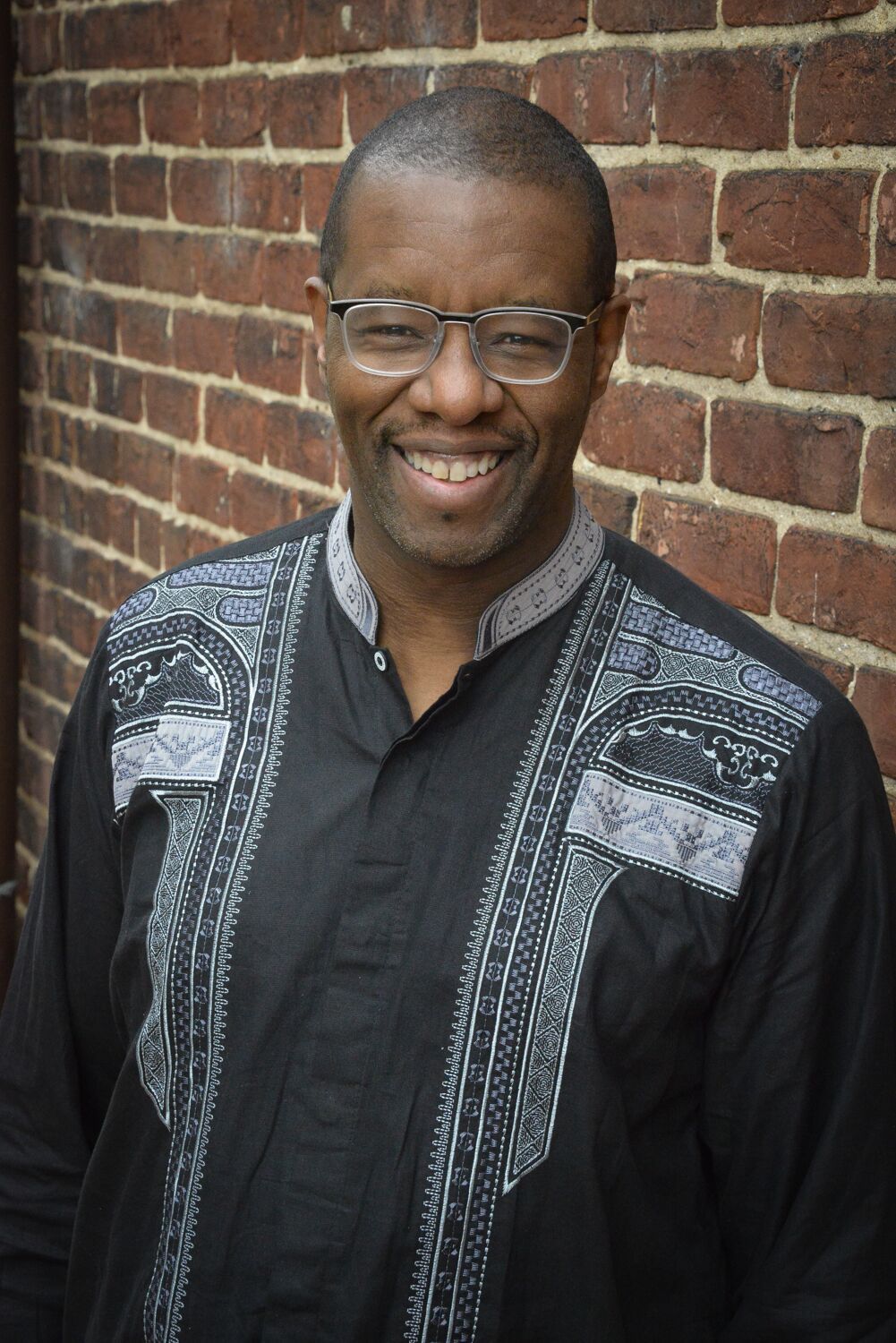 With more than 25 years of professional experience, Dr. David Campt (@thedialogueguy) is considered a national expert in the areas of inclusion and equity, cultural competence, and intergroup dialogue. His insights about more inclusive and effective institutions and communities have been sought by groups from small executive boards consisting of fewer than a dozen, to large-scale summits involving thousands of people. His clients have varied widely, and have included the U.S. military, The White House, large corporations, international organizations, foundations, governments, universities, national associations, and non-profit groups. David is the author of a number of books including The Little Book of Dialogue for Difficult Subject (2007) and Read the Room for Real: How A Simple Technology Creates Better Meetings (2015).
In early 2016, David founded a project called the Ally Conversation Toolkit (ACT), which has engaged thousands of people in person and online. For this initiative, David has written three workbooks (click here to purchase the resource books): White Ally Toolkit Workbook, a comprehensive guide for allies to effectively engage in anti-racism dialogue; Discussion Group Leaders Guide, a supplement for the workbook; and a 30-day version of learning the methodology called the Compassionate Warrior Boot Camp for White Allies. David's work on dismantling racism has been featured by a number of prominent media outlets such as Think Progress and The Daily Show with Trevor Noah (December 2018).
David has a bachelor's degree in computer science from Princeton University and a master's degree in public policy from UC Berkeley. His doctoral studies were also completed at UC Berkeley's Urban Planning Department, where his dissertation focused on ways that social service administrators can modify their organizations to make them more responsive to the cultural realities of African-American populations.
Workshop
1 - Brenda Salter McNeil, Professor of Reconciliation Studies at Seattle-Pacific University
Crossing Dividing Lines
More than one type of reconciliation took place at the well between Jesus and the Samaritan woman. Jesus reconciled her back to God, and he reconciled with her across religious, cultural, ethnic, gender, and social barriers. The good news of the gospel includes more than our salvation. When we were reconciled to God, we were also reconciled to each other. This seminar is for Christians who want to restore the credibility of the Church by embodying the truth and power of the gospel to bring hope and healing to a broken and divided world.
2 - Jonathan Wilson-Hartgrove, Baptist Minister and Author
Revolution of Values: Reclaiming Public Faith for the Common Good
As Americans prepare to vote in 2020, what are the issues that matter to faith voters? And who decides which issues are most important? Wilson-Hartgrove contrasts the extremely well-funded narrative of the religious right with the biblical values of poor people's movements, demonstrating not only how biblical values are often distorted in American public life, but also their potential to inspire transformative change.
3 - Ebralie Mwizerwa, Co-founder of Legacy Mission Village
Reclaiming Christian Faith in an Age of Deadly Difference
Racial/ethnic differences, when given space, are very destructive and are a hub for satanic manipulation and lies! These differences caused more than half a million Rwandans to lose their lives and brought the Rwandan Church to its knees. Hear Ebralie Mwizerwa's story about healing the wounds of history and genocide, described in the 2018 movie Beautifully Broken.
4 - Juan Sarmiento, Executive Presbyter of the Presbytery of San Fernando
Beyond First Impressions: From Trips to Transformation

At its best, mission involvement takes us to "points of no return" to experience the life-giving presence of God in and through people who face challenges quite different from ours. In this workshop, you will discuss practical strategies for you to transform your congregation's mission trips from curious expeditions to revolutionary, honest relationships through which the life of Christ is best expressed.
You will also receive a copy of a 40-page guide written by Juan Sarmiento, who has pastored in three languages and provided effective tools to mission leaders across the country.
5 - Patrice Fowler-Searcy, Associate Pastor of Mission at East Liberty Presbyterian Church and Board President of East Liberty Development Inc.
Bridging the Gap – The Story of a Mainline Church, Legacy and New Residents in a City Neighborhood
The Rev. Patrice Fowler-Searcy serves as the associate pastor for mission at East Liberty Presbyterian Church and board president of East Liberty Development Inc. She will share the history of a mainline denomination church that stood in the gap for decades as an anchor for an all but forgotten Pittsburgh neighborhood. The church's pastoral leadership and members have a long history of advocating and supporting the legacy residents through urban renewal in the 60s, white flight, and suburbanization, revitalization planning in the 90s, and redevelopment in the 2000s. She will explain how the church, by standing in the gap, helped to facilitate just diversification, rather than gentrification of the community.
6 - Hunter Farrell, Director of WMI, and Tony Igwe, PTS M.Div. Student and Minister at the Bible Center Church in Homewood (Pittsburgh)
Decolonizing Mission
Systemic racism silently twists and deforms human relationships and, as our congregation engages in local and global mission, can derail our most sincere efforts. This workshop will identify the pervasive power of racism and white privilege in Christian mission and what mission leaders can do about it.