What is a Master of Theological Studies (MTS)?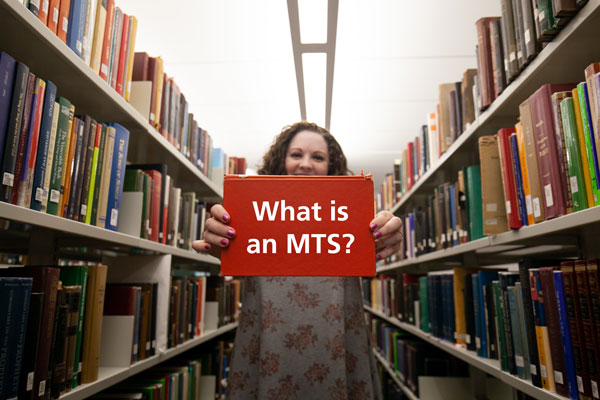 The Master of Theological Studies program allows students to focus on understanding various or specific theological disciplines and practices. As one of our most popular ,aster's programs at Pittsburgh Seminary, the MTS degree is especially beneficial for those who desire to pursue further graduate study and doctoral research.
Benefits of the MTS Program
Many students are drawn to the MTS degree due to the practical length of the program and the opportunity to tailor their study of theological disciplines. Full-time students can complete the MTS program in two years. Throughout the program, there is flexibility for students to define a customized course of study as the basis for further research or for general enrichment. Students will be admitted to the MTS program in one of two tracks: General or Focused. Within the Focused Track, areas of specialty include Scripture and Its Interpretation and Christian Theology and Traditions.
With Pittsburgh Theological Seminary's low student-to-faculty ratio, MTS students are able to identify one or two faculty who may be able to supervise research in their area of interest. Faculty at PTS are passionately committed to investing in each of their students. Students enrolled in the MTS program also have the opportunity to complete the Graduate Certificate in Urban Ministry. Both the certificate and MTS degree can be completed simultaneously. In addition, with Pittsburgh Seminary's partnership in the Pittsburgh Council on Higher Education (PCHE), students can cross-register at local colleges and universities in the greater Pittsburgh area.
Another benefit to enrolling in the MTS program and being a student at PTS is having constant access to the largest theological library in the tri-state area. Students are offered unmatched resources to study, research, and explore through Pittsburgh Seminary's Barbour Library. With a master of theological Studies degree, students can pursue doctoral work, research and writing, non-profit leadership, and/or religious education.
Interested in a Master of Theological Studies degree?
If you would like to further and enhance your theological education by enrolling in the master of theological studies program at PTS, you can apply by submitting the online application. If you have any questions, I encourage you to contact PTS Admissions so you can learn about even more resources available to incoming students.
I look forward to helping in any way I can as you discern what next step is right for you!
Ashley Johnson works as an admissions counselor at Pittsburgh Theological Seminary. She earned her bachelor's from Slippery Rock University and her master's from California University of Pennsylvania. Prior to PTS, her higher education background includes working as a graduate assistant in the Financial Aid Office at California University of Pennsylvania and serving as a student service specialist in Enrollment Services in The HUB at Carnegie Mellon University. In her current role, Ashley serves prospective students by answering their questions, providing assistance throughout the admissions process, and scheduling and coordinating campus visits.