Staff
For general and program questions, call 412-924-1345 or e-mail ConEd@pts.edu.
Staff
Helen M. Blier, Ph.D., Director, Office of Continuing Education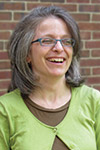 Helen is a graduate of Emory University (Ph.D.) and Boston College (M.Ed. and A.B., theology). She joined the Seminary staff in September 2013. She was the former director of student information and organizational evaluation at the Association for Theological Schools (ATS). There she oversaw the administration and use of data-gathering instruments used by the member seminaries as well as consulted with schools to construct assessment protocols for institutional, student learning, and degree program outcomes. She also regularly presented at ATS and Lilly Endowment Inc. events on student data trends and assessment. Blier likewise has conducted research at Auburn Seminary's Center for the Study of Theological Education and Wabash Center for Teaching and Learning in Theology and Religion.

In addition to her work with ATS, Blier has taught at Boston College in the Institute of Religious Education and Pastoral Ministry, Duquesne University, and Candler School of Theology. She has also served as an academic counselor at Emory College. As a research consultant, Blier worked with the directors of summer programs for high school youth at Candler School of Theology, Pittsburgh Theological Seminary, and Duke University Divinity School to design and implement qualitative research protocols to investigate issues of youth faith development and vocational discernment. Her publications and presentations have generally focused on theological education and youth ministry. Blier is a member of the Religious Education Association, American Academy of Religion, and International Association for the Study of Youth Ministry.
To contact Helen, e-mail hblier@pts.edu or call 412-924-1346.
Lori Liller Arnold, M.S., Continuing Education Coordinator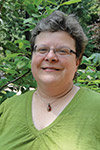 Lori began working at the Office of Continuing Education in May 2011. She recently completed the two-year Academy for Spiritual Formation (Cohort #39) through Upper Room Ministries and is a member of the Academy Forum. Lori serves as worship leader and logistics coordinator for many of the PTS Spiritual Formation offerings and is currently enrolled in training for Spiritual Direction. Her former position was as center administrator for the Pittsburgh Mind-Body Center, a National Institutes of Health-funded research center in the Department of Psychiatry, University of Pittsburgh School of Medicine. Her background includes a broad range of experience in event planning, project management, and fiscal management of grant-related projects. Lori earned her master's in information science from the University of Pittsburgh and bachelor's in sociology/anthropology from Chatham College for Women. She is an ordained deacon in the PC(USA).
To contact Lori, e-mail larnold@pts.edu or call 412-924-1345.
CE Policies
PAYMENT AND FEES
Payment in full is expected at time of registration.
Online registration is available through My Account. The Seminary accepts Visa, MasterCard, and Discover. We strongly encourage you to register online to take advantage of the ability to track your CE course history and CEUs.
Checks should be made payable to "Pittsburgh Theological Seminary" or "PTS." Participants will be charged a $35 fee for checks returned due to insufficient funds.
If CE cancels a program, we will issue you a full refund.
If a participant cancels up to 10 business days before an event's first session, CE will retain a $25 administrative fee. For participants who cancel after that, CE cannot give refunds or course credit.
HOUSING
Calian Residence Hall provides comfortable, climate-controlled housing. Housing costs are reasonable. Since space is limited, you are advised to make housing reservations well in advance of your stay. You may make reservations by contacting our Hospitality Receptionist between the hours of 9:00 a.m. to 4:00 p.m. Monday through Friday at 412-924-1397, or by e-mailing reception@pts.edu. You will need a credit card to reserve the room. Be sure to bring a copy of your reservation confirmation with you to the event. Basic items such as towels and sheets are provided; toiletries are not. Bring items such as an alarm clock, hair dryer, and coffee maker that may make your stay more comfortable. Check-in time is 3:00 p.m.
MEALS
Breakfast and lunch are available Monday through Friday during the school year at a reasonable cost in Kadel Dining Hall. During the academic year, a "grab and go" dinner options may be available. A full kitchen is located on the ground floor of Calian Hall for guests' use and a list of local restaurants is available in each guest room in the guest binder. Details about local restaurants also will be provided for commuting participants of multiple day events.
ONLINE CLASS POLICY
Registration deadlines for online and hybrid events are two weeks before the class's start date. There are no exceptions to this deadline because of the time needed to provide access information to participants before the class begins.
ASL AT PROGRAMS
American Sign Language (ASL) interpretation is provided at most public lectures and keynote presentations.
WEATHER CANCELLATIONS
In the event of bad weather, please contact the Seminary's main switchboard (412-362-5610) or visit the website for the status of Seminary classes and programs.