History of Veterans Day
Veterans Day is a U.S. legal holiday dedicated to American veterans of all wars, and Veterans Day is celebrated annually on Nov. 11. In 1918, on the 11th hour of the 11th day of the 11th month, an armistice, or temporary cessation of hostilities, was declared between the Allied nations and Germany in World War I, then known as "the Great War."
Commemorated in many countries as Armistice Day the following year, Nov. 11 became a federal holiday in the United States in 1938. In the aftermath of World War II and the Korean War, Armistice Day became known as Veterans Day.
Serving God and Country
I'm thankful for my M.Div. from Pittsburgh Theological Seminary, graduating in 1996. It opened the door for me to join the Army Reserve as a chaplain in 2001. I was active duty from 2002 to 2010, which included a year in Afghanistan, a year in Kuwait, four months in Iraq, and three years in Germany. Then I joined the Colorado Army National Guard, who mobilized me to Fort Carson's hospital for 18 months. I then switched to the Army Reserve, who mobilized me to Fort Carson again for a year. At the writing of this article I'm waiting for my retirement orders after 22 serving around the world.
Honoring and Supporting Veterans
One of my previous supervisors, Gordon Groseclose, offered the following suggestions on honoring and supporting veterans:
Create a veterans Bible study.
Support trauma healing for veterans.
Pair a church member with a veteran.
Host a veteran or a service member for holidays.
Visit the gravesite of a veteran.
Encourage your veterans to record their experiences. See my blog below.
Make cards for VA hospitals. Quarterly I try to visit one near my job.
Invite a veteran to speak at a service. I was thankful when churches in Denver and Colorado Springs asked me to speak.
Through the PTS Alums Facebook group, I was able to meet Soe Min '04, who is an active duty chaplain (captain). Please keep us and the other military veterans from  the PTS community in your prayers. May Jesus use us for his glory around the world!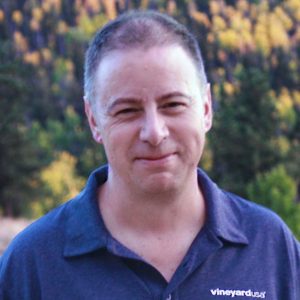 Chaplain (Major) Steve Satterfield '96, USAR (Retired), served as a military chaplain for 22 years. He offers counseling through parousiacounseling.com and blogs at stevenwsatterfield.blogspot.com.