Chapel: the Seminary's Playground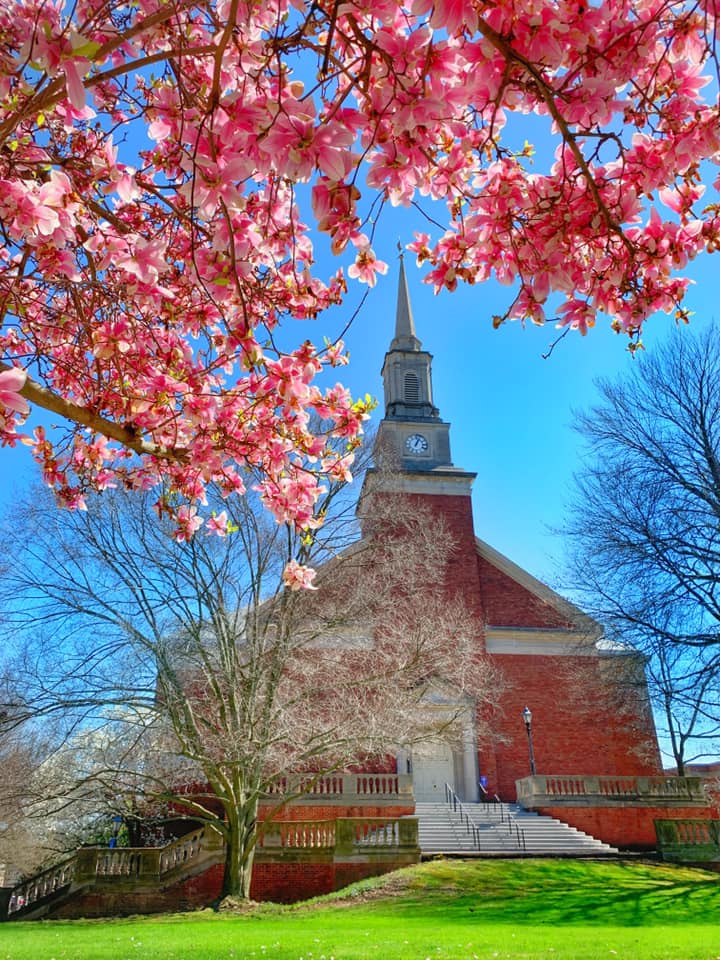 The child would not sleep. She was scared to be alone, scared of the dark, scared to miss out. Yet, every time I would babysit her, she wanted to play "bedtime." I would tuck her in; she would tuck me in; we would fake snore and "wake up" giggling. When it became a pattern, I mentioned this to her mother who replied, "yes, she is working something out."
This story and the power of play come to mind as I reflect on the Worship Program at Pittsburgh Theological Seminary. As a third-year Master of Divinity student at the Seminary, I have had a chance to participate in numerous chapel services and have grown to see this space as the school's playground—even virtual chapel in this season of pandemic.
Coming Together in Christ
The chapel is a place where students and staff gather together and experiment with new worship styles, revisit favorite liturgies, and address relevant topics. We play. We get our hands dirty. We work out the heavy theological readings and lectures that form our course load. Sometimes, we step on each other's toes in the process. But we learn from that how to work humbly and ecumenically with Christ remaining at the center.
Because, here is the thing about any playground, there's no room for hierarchy. Whether the people in attendance are students from the Master of Divinity, Master of Arts in Pastoral Studies, Master of Theological Studies, certificate, or Doctor Ministry programs, whether they are tenured or visiting professors or staff members, in this space, in this time, we are all equals. We are all children of God—in need of the Lord's grace and salvation. We collectively are reminded that we are reconciled in Christ to God, and we get to practice this reconciliation with one another as well.
Sharing Love with the World
It is this regular practice and reminder that creates a space in the middle of a day full of classes, work, internships, and meetings. Just as recess is scheduled in elementary school as a way for students to play in order to focus better, chapel offers a chance for students to set aside their pending deadlines and daily stresses to remember why we are here and what we are all working towards: God's call in our lives to share the Lord's love in the world.
Here, I'm afraid, is where my analogy of the chapel as playground has run its course. Because, in reality, it is more than that. It is an opportunity to hear great preachers and learn how different denominations run their services. It is a space where you can see your professors, many of whom have real ministry experience, step into the pulpit and preside over the table. It is an opportunity see your classmates lead and look them in the eyes as they offer "Christ's body broken for you and Christ's blood shed for you." It offers a space of comfort for students to gather in the wake of tragedy. It is challenging, and I do not claim that we do it perfectly here in Pittsburgh. However, I think the spirit of the student and staff leaders of the service encapsulate a sense of joy and experimentation. And that makes the journey edifying for all involved.
Rose Schrott is a Master of Divinity student at Pittsburgh Theological Seminary with an interest in chaplaincy and spiritual writing. A Pittsburgh native, she is glad to be back in the city after graduating from Denison University in 2014 and working for several years in digital marketing.