"Sheep have teeth, and they use them." Dr. Craig Barnes, former professor at Pittsburgh Theological Seminary, once told me this as I was sitting at a table at Pittsburgh Seminary bemoaning a parishioner's behavior in an administrative meeting. Throughout my time as a pastor I have heard story after story of persons who have left the church because people's behavior did not match their stated love of Christ.
I have heard stories of women kicked out of church because they were a single mother of two children. Another time, youth were asked to not return to church because they ate McDonald's during the service. Others have quit church after fights over paint colors and carpet usage.
As a church, we must be better than this. This behavior quite literally destroys the souls of the very people we are called to love. Elsewhere, this behavior would result in employment termination, divorces, and possible legal repercussions. We cannot allow it to exist in a local congregation.
Creating Space for Healing
At Nixon United Methodist Church, where I serve, we have begun taking practical steps to be a congregation that does not hurt others, and allows space for those who have been hurt to find healing and comfort again. We haven't figured it all out, but the results at this point speak for themselves.
The world has become divided, and that has spilled into the confines of the church sanctuary. Masks, politics, civil rights, equality, gender, and more have led to a constant state of division within nearly every congregation. That division fosters an environment for the church to hurt the people who think differently than the leadership. Recognizing that this sort of an environment creates a space in which all hearts, minds, and doors are not open to everyone, we decided that some changes were necessary.
Reshaping Worship
From there, we began to reshape our worship services. Each week during pastoral prayer we pray for those who have been hurt by churches. We also pray that we would be the kind of church that would welcome in all people, that we would not hurt those among us, and that those who have been hurt would find healing with us. The preaching shifted to be more healing, grieving, and caring. Our hymns shifted toward ones that were easy to sing even with no musical abilities. We also select hymns based more on comfort and connection with other people.
Becoming a "Lighthouse Congregation"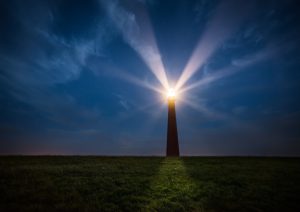 Our last step was to become a "Lighthouse Congregation." This means that members of the congregation have received specific training on how to welcome those who have been hurt by other churches. It is a specific United Methodist designation in Western Pennsylvania. This designation primarily relates to those who have been hurt through the current disaffiliation process in the denomination. But the training goes beyond that and applies to any kind of church hurt in the life of a Christian. With this training our most outgoing church members are able to appropriately welcome those who are apprehensive about attending church or even entering a church building.
The results speak for themselves, not in terms of attendance but in terms of healed relationships with churches and with God. We have seen some families begin attending regularly. We have also welcomed many people for a single service or event after decades away from church life. None of this was ever about increasing worship attendance, but instead is meant to bring healing to those hurt by churches. In a broken and divided world, churches are supposed to be the most loving and caring places.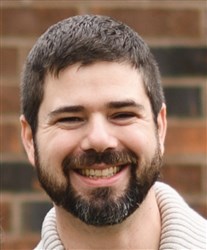 The Rev. William (B.T.) Gilligan '11 is the pastor of Nixon United Methodist Church in Butler, Pa.