#60onePTS Day of Giving a Success
Thanks to our donors, the 2020 #60onePTS Day of Giving was a huge success! In 24 hours, 272 donors gave $94,678! Here's to the next 60-one years for PTS.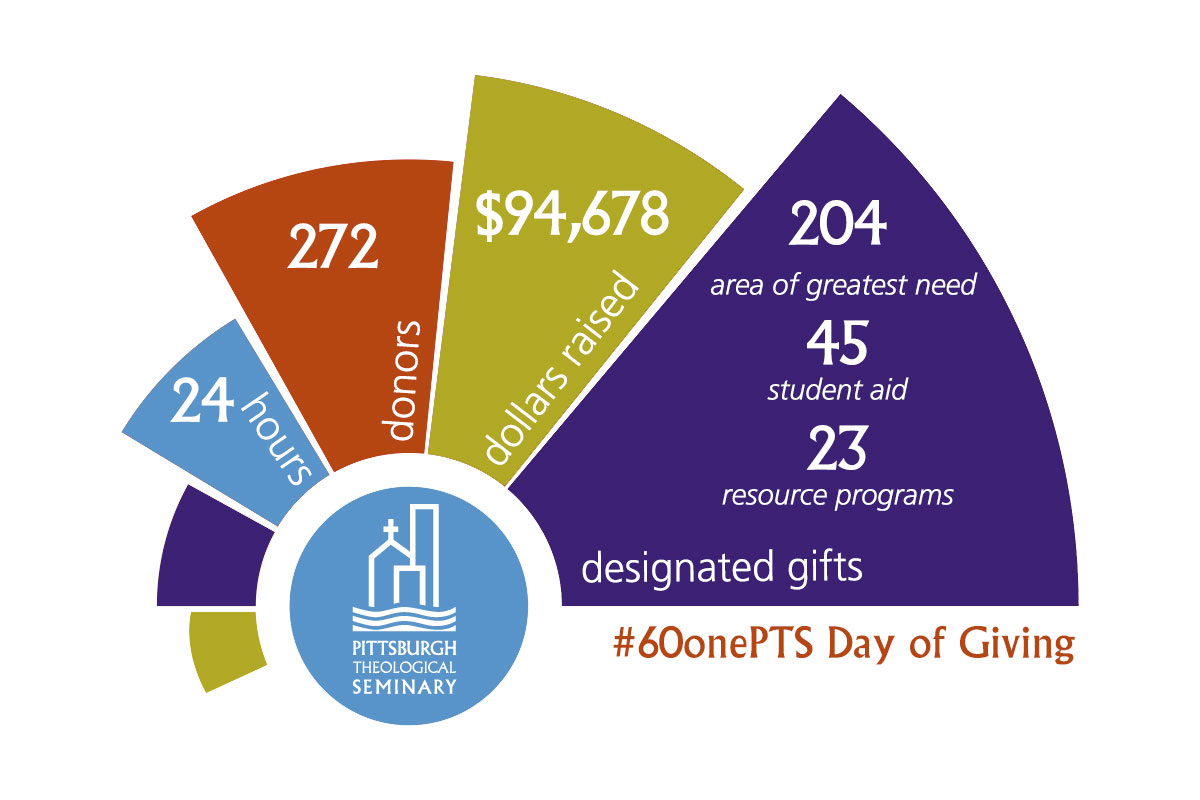 Our sincere gratitude to all who donated, shared the campaign with their social networks, and cheered us on! We thank God for your generosity and support of our mission to prepare women and men for ministries in established and emerging Christian communities around the world.