World Mission Initiative of Pittsburgh Theological Seminary is dedicated to developing mission vision, nurturing missionary vocations, and cultivating missional congregations by equipping mission leaders to engage faithfully and effectively in God's intercultural mission. WMI offers opportunities and resources to serve congregations and students.
Upcoming World Mission Initiative Events
MISSIONAL LEADERSHIP IN A TIME OF DISRUPTION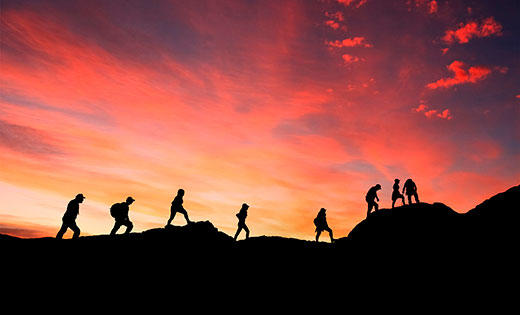 The past two years have brought a seismic shift in many areas that touch each of us and our churches: a global pandemic that profoundly disrupted not just health systems and supply chains, but the stuff that binds us together in community: who we spend time with, how close we get to each other, how we protect each other's health. The murder of George Floyd in Minneapolis in May 2020, caused a growing number of Americans to see our nation's legacy of racial injustice for the first time; the rise of Christian Nationalism has laid bare what to many Americans was an increasingly dangerous conflation of faith and power.
What does it mean to engage in God's mission of love, peace, and justice through the major disruptions of our day? How can we lead in mission in new ways amidst the disruption we've experienced in the past two years? Join us Oct. 7-8, 2022, for our online and in-person McClure Lecture and WMI Conference with keynoter the Rev. Eugene Cho and workshop leaders. Learn more.
Opportunities for Mission Leader Formation
For Everyone
For Current PTS Students
Tools to Lead Your Congregation in Mission
7 practical tools for congregational mission leaders
Connect With Us
Read our latest newsletter

August 2022 Includes highlights of the upcoming conference with a video invitation from our keynote speaker, reflections by local mission leaders on leadership in times of disruption, information about intercultural learning trips, details about the graduate certificate in missional leadership, and a survey regarding the book Freeing Congregational Mission.

E-mail us
Call us at 412-924-1449
Support WMI
We appreciate your continued support through prayers and donations. Without you we would not be able to equip mission leaders for God's world. Donate here.