World Mission Initiative of Pittsburgh Theological Seminary is dedicated to developing mission vision, nurturing missionary vocations, and cultivating missional congregations by helping Christians understand how God is at work in the world and how they can share in that work. WMI offers resources to serve congregations and students.
World Mission Initiative's main vision and purpose is mission mobilization! We hope to lead the church to rediscover its purpose, calling, and missional center.
Over the years, WMI has hosted 10 biennial conferences, countless workshops and global mission guests, and more than 300 seminary students into faith-stretching and ministry-shaping global mission experiences.
Connect with WMI
Newsletter
Read our April 2021 E-Newsletter Here which highlights strategies on motivating others for mission engagement, prayer for Myanmar, the announcement of McClure lecture speaker, and our next PTS President.
Sign up to receive our e-newsletter. Enter your contact info, and select "WMI News."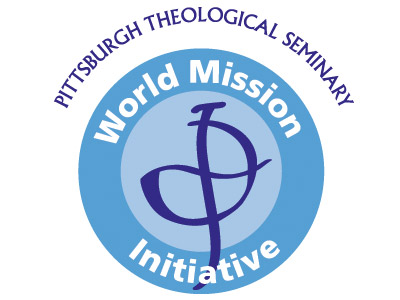 Save the Dates for Earthkeeping Global Mission Conference: April 22-24 on Zoom!
Climate change and ecological degradation constitute the major planetary crisis of our time. How can Christians in global mission engage with the crisis through the Creator God, the Redeeming Christ and the Empowering Spirit? What can our mission companions around the world teach us about climate justice, and how can we collaborate with them?
The 2021 Global Mission Conference sponsored by the Global Episcopal Mission Network will address these urgent questions under the theme Earthkeeping: Creation Care in Global Mission. The conference is free and by donation! Please click here for more information and registration.