Course Catalog
The Seminary's course catalog is updated annually and includes program and course descriptions, admissions and financial aid information, and personnel.
Download the 2021-2022 Academic Catalog
PCHE Cross Registration
Cross Registration is a program through the Pittsburgh Council on Higher Education (PCHE) that provides opportunities for enriched educational programs by permitting full-time students to register for graduate level courses at other area schools. The schools that participate in cross registration are Carlow University, Carnegie Mellon University, Chatham University, Community College of Allegheny County, Duquesne University, LaRoche College, Point Park University, Robert Morris University, and the University of Pittsburgh. Additional information can be obtained in the Registrar's office. Access the cross registration form.
Auditing a Course
Auditing of regular Seminary courses is a traditional option for clergy to update their knowledge and for laity with a bachelor's degree to gain increased familiarity with a specific theological subject. No academic credit is given for audits. Applications for audit shall be accompanied by a college transcript and be submitted to the Registrar's Office.
Fall 2022-2023 Audit Course and Delivery Schedule
Student/Student Spouse Audit Form
Other Forms
Transcript Requests
The Family Educational Rights and Privacy Act of 1974 prohibits the release of transcripts without the student's written request. The Registrar must have your signature to authorize release of your transcript. Signed and completed forms should be submitted to the Registrar's Office, sent via fax to 412-924-1779, or mailed to the Registrar, 616 North Highland Avenue, Pittsburgh, PA 15206. E-mail requests for transcripts will not be accepted. The Seminary will not retransmit transcripts from other schools that may be in its possession or issue transcripts for persons who have delinquent accounts.
Contact the Registrar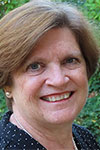 Anne Malone

412-924-1379