Course Catalog
The Seminary's course catalog is updated annually and includes program and course descriptions, admissions and financial aid information, and personnel.
Download the 2023-2024 Academic Catalog
Auditing a Course
Auditing of regular Seminary courses is a traditional option for clergy to update their knowledge and for laity with a bachelor's degree to gain increased familiarity with a specific theological subject. No academic credit is given for audits. Only Masters level courses published on the Audit Schedule are available. Applications for audit shall be accompanied by a college transcript for first time auditors and be submitted to the Registrar's Office.
Fall 2023-2024 Audit Course and Delivery Schedule
Student/Student Spouse Audit Form
Transcript Requests
Pittsburgh Theological Seminary is now partnering with the National Student Clearinghouse for its transcript ordering and processing. This link takes you to a PTS Welcome page where more information is available and the order process begins.
We hope this ordering process will provide more flexibility and security for the types of transcripts you need. If you have any questions, please contact the Registrar () or Assistant Director of Student Services () for assistance.
Cross Registration
PCHE Cross Registration
Cross Registration is a program through the Pittsburgh Council on Higher Education (PCHE) that provides opportunities for enriched educational programs by permitting full-time students to register for graduate level courses at other area schools. The schools that participate in cross registration are Carlow University, Carnegie Mellon University, Chatham University, Community College of Allegheny County, Duquesne University, LaRoche College, Point Park University, Robert Morris University, and the University of Pittsburgh. Additional information can be obtained in the Registrar's office. Access the cross registration form.
PCUSA Exchange Program
Cross-registration at the ten theological institutions of the Presbyterian Church (USA) is designed to strengthen the theological education of persons preparing for ministry. Each of the ten schools has particular strengths which can be made available to students through this process, enriching their educational opportunities. Guidelines for the PC (USA) Exchange program can be found here. Access the PCUSA Cross Registration form.
Contact the Registrar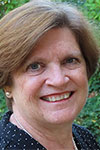 Anne Malone

412-924-1379