The Kelso Museum of Near Eastern Archaeology has its roots in a program of archaeological field work in the Near East that began in 1924 focusing on the Lands of the Bible: modern day Israel, West Bank, and Jordan. Its exhibits highlight daily life in ancient times including landscape and settlement patterns; domestic and communal architecture; agriculture and food preparation; technologies, crafts, and stylistic traditions; trade; religious observance; and memory and writing systems and practice. The museum is part of a multifaceted archaeology program that includes an on-going excavation at Tel Zayit in Israel as well as academic courses and a lecture program that brings leading archaeologists to Pittsburgh.
Connect with the Museum
E-mail Event List
Sign up to receive future e-mails about upcoming events. Enter your contact info and select "Kelso Museum News."
Facebook
Like us on Facebook and receive news about our upcoming events.
> Resources for Scholars, Teachers, and Students
> Support Archaeology at Pittsburgh Seminary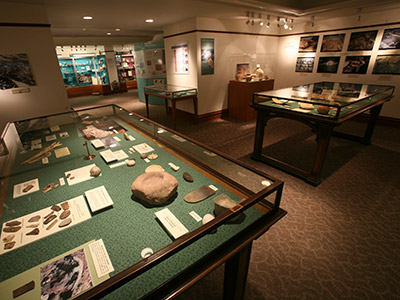 Pittsburgh Seminary is do everything we can to limit the spread of the coronavirus (COVID-19) as well as protect the health of our Seminary community and our neighborhood. To that end, we've closed the Museum to visitors and public tours through May 31. We're sorry that you aren't able to visit our wonderful Museum during this time, and we look forward to hosting you soon.