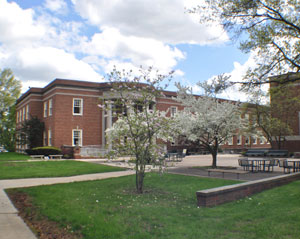 Pittsburgh Theological Seminary is in the process of reaffirmation of accreditation with both the Association of Theological Schools in the United States and Canada and the Middle States Commission on Higher Education. This process occurs every 10 years. Accreditation is a primary means of quality assurance. Members of both accrediting organizations will be on campus Oct. 13-17.

More than 270 graduate schools of theology in the United States and Canada form The Association of Theological Schools. Member schools conduct post-baccalaureate professional and academic degree programs to educate persons for the practice of ministry and for teaching and research in the theological disciplines. These schools differ from one another in deep and significant ways, but through their membership in ATS, they demonstrate a commitment to shared values about what constitutes high quality theological education.

The Middle States Commission on Higher Education is the regional accrediting body for institutions of higher education in Delaware, the District of Columbia, Maryland, New Jersey, New York, Pennsylvania, Puerto Rico, and the U.S. Virgin Islands, including distance education and correspondence education programs offered at those institutions.

During the visits in October the accreditation teams will examine all aspects of the operations and program delivery of the Seminary to determine its ongoing status as an accredited institution. As part of the overall process constituents of the Seminary are invited to comment on the Seminary's qualifications. These comments may be submitted online. All comments submitted will be provided to the visit teams as part of their review.