Pittsburgh Theological Seminary Names Asa J. Lee as President
Pittsburgh Theological Seminary's Board of Directors voted to appoint the Rev. Dr. Asa J. Lee as the next president of the Seminary. Dr. Lee currently serves at Wesley Theological Seminary in Washington, D.C., as vice president for campus administration, associate dean for community life, and director of African American studies.
"We are excited and blessed to have Dr. Asa Lee joining the Seminary as its president at this point in our 227-year history," said James Gockley, the Seminary's Board chair. "With a strong faculty and a dedicated staff, we have all the key elements needed to achieve our mission of preparing our growing and broadening student body for ministry in the way of Jesus. Add to that Dr. Lee's vision for the future of theological education and his skills in pastoral leadership and spiritual formation, and the Seminary is well positioned to continue serving across our various ecclesial families."
Eliza Smith Brown, who chaired the search committee, added, "Dr. Lee brings the gifts, experience, and skill sets most needed by the Seminary in this moment. He is known as an innovative thinker when it comes to theological education in the 21st century. He is highly relational both with internal seminary stakeholders and with the broader community. He has a proven track record in advancing equity, diversity, and inclusion in a seminary setting. And he values ecumenism while being deeply committed to helping PTS stay true to its Presbyterian identity."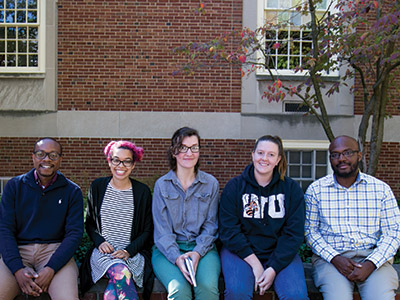 During his years at Wesley Theological Seminary, Dr. Lee stewarded a theologically grounded, academically rigorous, spiritual learning community that uses differences to augment the classroom curriculum. With his leadership, Wesley developed robust academic and writing resources and implemented programs to establish an ecology that fostered formation in the community and improved student retention. As the inaugural director of African American church studies he employed a network of relationships and partnerships, implementing new initiatives to attract scholarship and resources that serve African American church leaders.
"Dr. Lee is oriented toward collaboration and team-building. Presence and availability are hallmarks of his leadership style, and he emphasizes the importance of helping each member of the Pittsburgh Theological Seminary community understand how their work fits into the institution's mission," said the Rev. Dr. Leanna Fuller, associate professor of pastoral care at PTS.
Throughout his career, Dr. Lee has taught courses in religious studies, Christian formation, preaching, and church leadership as well as theology in the African American context. Prior to his time at Wesley, he was licensed by the Faith Shepherd Baptist Church of Washington, D.C., and ordained by the Mount Olive Baptist Church of Arlington, Va., where he served for 10 years as the assistant pastor/minister of Christian education. He is a member of the Progressive National Baptist Convention.
Dr. Lee holds membership in the American Academy of Religion, the Religious Education Association, and Kappa Alpha Psi Fraternity Inc. He has managed grants and awards that have included the Association of Theological Schools (ATS) Economic Challenges Facing Future Ministers Resource Grant; participated in the Pastoral Excellence Network Grant, Christian Theological Seminary; managed and participated in the Lewis Fellows, Lewis Center for Church Leadership, 2009-2010; and been awarded the C.C. Goen History of Christianity Research Fellowship Award, Wesley Theological Seminary.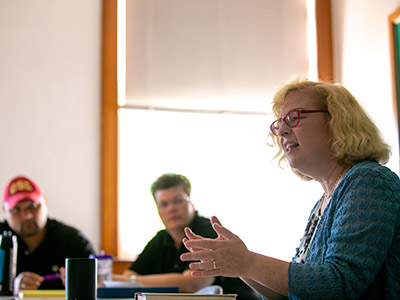 "I'm excited to lead Pittsburgh Seminary into a rediscovery of its core strengths as a seminary of the Presbyterian Church (U.S.A.) and to take advantage of new opportunities on the horizons of theological education that will provide a model for theological preparation and spiritual formation to prepare students for pastoral ministry," said Dr. Lee.
He is a graduate of Hampton University (B.A. in music education magna cum laude), Wesley Theological Seminary (M.Div. cum laude), and Virginia Theological Seminary (D.Min. in educational leadership). Dr. Lee is married to the Rev. Chenda Innis Lee, an ordained United Methodist elder. Together, they have four daughters.
Dr. Lee became president-elect of Pittsburgh Theological Seminary March 30, 2021, and will assume his duties as president June 7, 2021. He will succeed President David Esterline, who will retire from the position after six years of service.