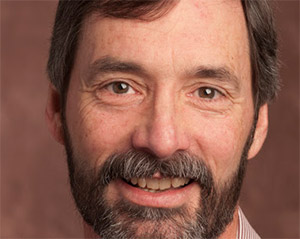 Pittsburgh Theological Seminary is pleased to announce that the Rev. Dr. B. Hunter Farrell will become director of the World Mission Initiative Jan. 1, 2017.
"Dr. Farrell has lived out his commitment to God's mission in the world through 30 years of Presbyterian mission leadership" said David Esterline, president and professor of cross-cultural theological education at Pittsburgh Theological Seminary. "He has been a professor in DR Congo, coordinator of the PC(USA)'s mission work in East and West Africa, network coordinator addressing issues of poverty and justice in Peru, and director of World Mission for the PC(USA) in Louisville. We look forward to his leadership among us!"
Prior to coming to Pittsburgh Seminary, Farrell served as director of World Mission for the Presbyterian Church (U.S.A.). In his years there he managed a 180-member staff in 52 countries while overseeing the areas of strategic direction and partnerships, funds development, operations, and communications. As a Presbyterian mission co-worker, Farrell organized and accompanied an international network of churches, non-profit organizations, and universities that linked social capital in Peru and the U.S. to address issues of poverty and justice. While working with World Mission in East and West Africa, Farrell supervised the work of mission workers in seven African nations in programs of health, development, evangelism, education, and theological education.
Farrell attended Pontificia Universidad Católica (doctor of anthropology), École Pratique des Hautes (post-graduate diploma), Fuller Theological Seminary (MDiv), and University of Texas at Austin (BA). His professional societies include American Society of Missiology (board member), Council on World Mission and Evangelism (vice chair), World Council of Churches, American Anthropological Association, and National Association of Practicing Anthropologists.