Pittsburgh Theological Seminary and the Graduate School of Social Work at the University of Pittsburgh present the unique opportunity to receive a joint degree in Master of Divinity (M.Div.) and Master of Social Work (M.S.W.) for those students passionate about pursuing their call to social work both inside and outside of a church setting.
As the oldest continuous joint degree program in the country, established in 1967, the M.Div./ M.S.W. joint master's degree program allows students to complete their coursework and graduate in four years of post-baccalaureate study instead of the usual five.
About the M.Div./M.S.W. Program
Within the joint program, students will still be provided a full course of study in both theology and social work, along with the academic support and one-on-one attention given by our excellent faculty. In order take required courses and still graduate in four years, the M.Div./M.S.W. program counts certain courses taught in one school as electives in the other and vice-versa, along with developing specialized field placements.
Careers for M.Div./M.S.W. Grads
This joint master's program is built for those seeking to integrate their love of theology with their heart for social work and to make a change, along with those interested in pursuing a career in pastoral counseling or other forms of social work and counseling. Positions that have been held by M.Div./M.S.W. graduates in the past include: chaplain/clinical pastoral education supervisor for a health care facility, associate director of campus ministry, chaplain at a nursing home, executive director of a pastoral institute, Christian counseling, various work with nonprofits, and so many more.
Pitt classes meet at the University of Pittsburgh in Oakland. Through this joint degree program, we offer you numerous options to receive a theology education to blend with a master's degree in social work.
How the M.Div./M.S.W. Degree Program Works
Candidates for the joint degree who enter the program through the Seminary will concentrate on theological studies during the first two years. Application should be made to the University of Pittsburgh Graduate School of Social Work during the Fall Semester of the second year at the Seminary. The third and fourth years will be spent predominantly at the School of Social Work. The curriculum of the Graduate School of Social Work encompasses studies in direct clinical practice, community organization, or social administration, and certificates in child welfare, gerontology, and Home and School Visitor.
Because degrees in the joint program will be awarded concurrently, it is important to note that a student who resigns from one program will be subject to all requirements for graduation from the remaining degree program.
Inquiries regarding the Graduate School of Social Work and requests for Social Work catalogs should be addressed to the University of Pittsburgh School of Social Work at 412-624-6302 or mswinfo@pitt.edu.
Furthering your Joint Degree Education
Those passionate about Christian counseling, pastoral studies, and social work may also have a heart for mission. The Seminary offers the opportunity to take your heart for people and your eagerness to serve overseas through our World Mission Initiative.
After earning her joint Master of Divinity/Master of Social Work degrees in 2005 from Pittsburgh Theological Seminary and the University of Pittsburgh, alumna Elizabeth Trexler went on to be a missionary in Southeast Asia and then served as associate director of Catholic campus ministry at Bloomsburg University. "The joint degree program with masters in social work and masters in divinity is something that you can't put a price on. It just works so well together," says Elizabeth.
Remembering Elizabeth Rose Vates
May 24, 2022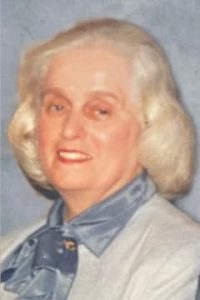 Elizabeth Rose Vates, Member of The McMillan Society of Planned Giving Elizabeth Vates was a dear friend of Pittsburgh Theological Seminary. Over the years ... READ MORE
Praying with Someone Experiencing Depression
May 17, 2022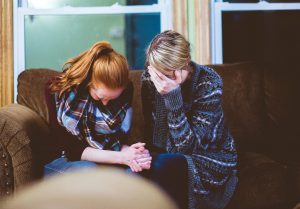 If your prayer list has more than a few names on it, chances are that you are lifting up someone who suffers from depression. ... READ MORE