Alumnae/i Days 2018
The 2018 Alumnae/i Days are scheduled for April 24-26. Mark your calendars now, and plan to join us!
Alumnae/i Days 2017
Thanks to all you joined us for Alumnae/i Days! It was wonderful to gather together for faith, family, and fellowship!
This year's alum awardees include Tami F. Hooker '02 (specialized ministry), Bradshaw L. Frey '77/'83 (academia), William N. Jackson '61 (pastoral), Michael D. Stanton '06 (mission), and Anita L. Stuart-Steva '04/'13 (The Fred McFeely Rogers Award for Creative Ministry). Read their bios below.
Check out photos from this year's event.
2017 Alumnae/i Awardees
Tami F. Hooker '02
Specialized Ministry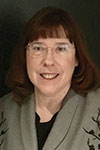 The Rev. Tami Hooker directs the Chaplaincy Program at the State Correctional Institution at Pittsburgh, where initially, upon graduation from PTS and ordination by the Pittsburgh Presbytery, she served as Protestant chaplain. Tami received the Pennsylvania Department of Corrections Outstanding Performance Award in 2007 and was nominated for the Thomas A. Fulcomer Award in 2013. A past president of the Pennsylvania Prison Chaplains Association, in 2016 she also became quarter-time pastor at the Presbyterian Church of Mt. Washington.
Tami earned her bachelor's from Duquesne University before enrolling in the dual degree master of divinity/master of social work program at PTS and University of Pittsburgh. She helped develop and implement a pre-release program called HOPE, still in operation at the Allegheny County Jail; served on a 2003 task force that wrote the PC(USA)'s position on private prisons; and served on the Strategic Aftercare Committee for Christian Associates of Southwestern Pennsylvania.
Bradshaw L. Frey '77/'83
Academia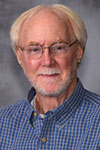 Dr. Brad Frey is professor and director of the sociology program at Geneva College, where he teaches courses on American cultures, international justice, social change and history, diversity, and sociology related to higher education. He received the Excellence in Teaching Award in 2004 and, earlier, the Peter J. Steen Memorial Award for Excellence in Campus Ministry from the Coalition for Christian Outreach. He is the author/co-author/compiler of four books and numerous articles and conference papers.
Active in the Christian Community Development Association, Brad co-launched City House, where 10 students experience living and learning built on the deep tradition of Christian community.
Brad earned his bachelor's from Geneva College, master of divinity and master of sacred theology from PTS, and doctor of philosophy from University of Pittsburgh.
William N. Jackson '61
Pastoral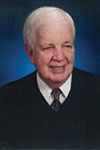 Prior to his "retirement" from a more than 40-year ministerial career, the Rev. Dr. William (Bill) Jackson pastored Presbyterian churches in Pennsylvania, Ohio, and Michigan; directed the Chautauqua Institution's department of religion; served briefly as dean of chapel at Westminster College (New Wilmington, Pa.); and frequently spoke at colleges, youth conferences, and retreats. Since retiring from the Pittsburgh Presbytery in 2003, he has served in eight interim pastorates, including Shadyside and Sewickley Presbyterian churches. A strong advocate for mission, Bill has had a far-reaching ministry in interracial and interfaith programs and has advocated strongly for ministries to the homeless and disenfranchised.
Bill earned a bachelor of arts at Westminster College, a master of divinity at Pittsburgh Theological Seminary, and a master of theology at Princeton Theological Seminary. He has received honorary doctorates from Westminster and Houghton colleges and served on the board of directors of Alma and Westminster colleges, as well as PTS. The Seminary named him an emeritus director in 2004.
Michael D. Stanton '06
Mission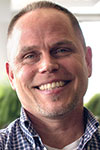 The Rev. Michael Stanton co-founded Open Hand Ministries Inc. to help families in Pittsburgh's Garfield and East Liberty neighborhoods make the transition from renting properties to owning their homes. Empowering the community in this way has involved both educating individuals on the importance of home ownership and turning abandoned houses into livable, family homes. He offers education in debt reduction, budgeting, saving, and investing and provides guidance to families having trouble qualifying for mortgages.
Ordained by the PC(USA) as executive director of Open Hand, Michael, along with his staff and hundreds of volunteers, has helped more than a dozen families become home owners, the majority of whom are single mothers who can now provide a safer and more stable environment for themselves and their children. After graduating from Indiana University of Pennsylvania, he earned his master of divinity at PTS.
Anita L. Stuart-Steva '04/'13
The Fred McFeely Rogers Award for Creative Ministry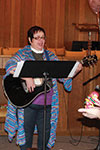 The Rev. Dr. Anita Stuart-Steva remains in her first call as the pastor of Middle Creek PC in Winnebago, Ill., where she was installed in 2004 just after her ordination. In addition to her pastoral role at Middle Creek, Anita serves as the Community Spiritual Director of Illinois Credo Recovery.
Prior to her ordination, Anita spent 15 years working at several churches in music, youth, and children's ministries. In her approach of permission-giving and encouragement, she draws on the wide variety of her life experiences to create ministries that relate to all ages and interests.
Anita earned her bachelor's from Edinboro University of Pennsylvania and her master of fine arts in vocal performance from Carnegie Mellon University. She earned two degrees from the Seminary—a master of divinity and a doctor of ministry focusing on Reformed theology. She is a past alumnae/i representative on the PTS Board of Directors.