Harry L. Burns '97
Specialized Ministry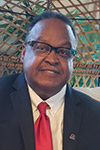 The Rev. Harry L. Burns is a chaplain at Novant Health Presbyterian Medical Center in Charlotte, N.C., and has been an ordained pastor in the AME Church for more than 34 years. He has a B.A. in business management from Shaw University, an M.A. in religion from Pittsburgh Theological Seminary, and is a board certified chaplain with the Association of Professional Chaplains. Harry previously served as director of pastoral care at UPMC Squirrel Hill and as a community chaplain at Carolinas Medical Center. He is a member of the North Carolina Chaplains' Association and in 2008 was named the NCCA Chaplain of the Year. He serves on several nonprofit boards in the Charlotte area. Through health fairs, speaking engagements, and other opportunities, Harry has worked hard to bring a message of hope to the faith community and those affiliated with health in general.
John A. Creasy '06
Mission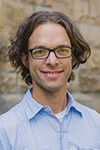 The Rev. John A. Creasy is the founder and executive director of the Garfield Community Farm. He is also the founding co-pastor of The Open Door Presbyterian Church, a missional community in the Pittsburgh neighborhood of Garfield, and was a founding board member of Open Hand Ministries in Garfield and Lamppost Farm in Columbiana, Ohio. John is passionate about helping people and faith communities connect with God and nature through works of social justice, environmental justice, and eco-theology. Garfield Community Farm is a place of experimentation of missional faith practices, sustainable urban food production, ecological restoration, and community activism. Due to his work with Garfield Community Farm, John received a 40 under 40 award from Pittsburgh Magazine in 2016 and the Community Pioneer award by the Bloomfield-Garfield Corporation.
Casper I. Glenn '46
Pastoral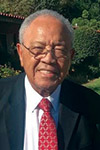 The Rev. Casper I. Glenn completed a bachelor of divinity at Western Theological Seminary (now PTS) in 1946. Following graduation he served Presbyterian churches in Baltimore, Md. (1946-52); New Orleans, La. (1952-54); Tuscon, Ariz. (1956-64); and Los Angeles, Calif. (1964-68). Throughout Glenn's ministry he was active in the civil rights movement and the NAACP. The churches he served became central to the movement, and while in Tucson the Rev. Dr. Martin Luther King Jr. insisted on meeting him. Later, Glenn's peacemaking work in the streets during the 1965 Watts rebellion kept area buildings and residents safe. Glenn later served as a synod executive for the PCUSA, engaged in interfaith peace initiatives, and pastored in Kenya in the 1980s and 1990s. In retirement, Glenn continues to mentor young ministers, lead worship, and remains involved in community and civil rights initiatives. He recently celebrated his 100th birthday.

Patricia A. Sharbaugh '99
Academia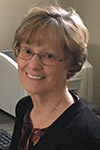 Dr. Patricia Sharbaugh is an associate professor of biblical theology at Saint Vincent College, where she has taught since 2006. She holds a B.A. in business economics from the University of Pittsburgh at Johnstown, an M.Div. from Pittsburgh Theological Seminary, and a Ph.D. in systematic theology from Duquesne University. Patricia has also been an instructor at Wheeling Jesuit University, Seton Hill University, and Duquesne University. She specializes in the field of biblical theology. Patricia's research interests include: Christology in the Gospel of Matthew, Jewish-Christian dialogue, the theology of the cross, and the study of women in Scripture. She is the recipient of numerous academic honors and awards. Patricia has written articles published by several academic journals, and is the author of Irrepressible Light: The Women of the New Testament. She maintains a blog of her writings called Everyday Spirituality.

Richard P. Hanlon Jr. '15
The Fred McFeely Rogers Award for Creative Ministry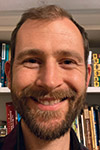 The Rev. Richard P. Hanlon Jr. says his professional mission is to kindle neighborly connections between people and nature. As a pastor in Athens, Pa., he leads guided events at parks and trails and shares nature writings and videos on social media. Rich believes this work is critical for preparing church and community groups to address habitat loss, climate change, and other environmental challenges facing the world today. He holds a B.A. in environmental studies from Penn State University and M.Div. from PTS. Rich is a certified interpretive guide through the National Association for Interpretation and an ordained elder in The United Methodist Church. Beginning in June 2022, Hanlon and his wife, Erin, will offer guided tours of nature and spiritual retreats for church and community groups in New York's Adirondack Mountains.