Alumnae/i Days 2022
Join us for our hybrid Alumnae/i Days April 20-21, 2022. Details are forthcoming. For now, mark your calendars!
Alumnae/i Days 2021
It was great to see so many of you during Alumnae/i Days 2021! If you missed the events, or just want to watch them again, you can still access some of the recordings below.
Images of Music: An Evening of Clarinet and Piano
Performers – Faye D'Ippolito (piano), Dr. Edith Humphrey (piano, retired William F. Orr Professor of New Testament), and Janice Vanderslice Coppola (clarinetist)
WATCH THE CONCERT
James Foster Reese '49 Shares Words of Wisdom
The Rev. James Foster Reese '49 shares words of wisdom. Jim has been a student, practitioner, and advocate of racial-ethnic diversity since he began ministry more than 70 years ago. A pastor of three congregations in southern Alabama in the 1950s, he was in Washington, D.C., when Dr. Martin Luther King Jr. delivered his famous "I Have a Dream" speech in the midst of the Civil Rights Movement.
WATCH THE PRESENTATION
Pesentations of Awards to the Distinguished Alumnae/i and The Fred McFeely Rogers Award for Creative Ministry
A tribute to the Rev. Dr. Andrew Purves and Celebration of What is Jesus Doing? God's Activity in the Life and Work of the Church, edited by Edwin Chr. Van Driel
PTS Faculty Panel – The Rev. Dr. Edwin Chr. Van Driel (moderator), Dr. Scott J. Hagley, the Rev. Dr. Angela Dienhart Hancock, and the Rev. Dr. L. Roger Owens. WATCH THE PRESENTATION
Dr. Purves Presents "A Retired Theologian Reads Karl Barth: An Interim Memoir"
The Rev. Dr. Andrew Purves, Jean and Nancy Davis Professor Emeritus of Historical Theology, presented "A Retired Theologian Reads Karl Barth: An Interim Memoir".
WATCH THE PRESENTATION
The Purves Legacy Continues
In this interactive session, the Rev. Dr. Andrew Purves, the audience, and an alumnae/i panel discuss Dr. Purves' lasting legacy. Panelists include the Rev. Kelsy N. Brown '10, the Rev. Gavin B. J. Walton '16, and the Rev. Christopher J. Weichman '98. WATCH THE PRESENTATION
Meet President and Professor of Theological Formation for Ministry the Rev. Dr. Asa Lee
In this Q&A with VP for Seminary Advancement Charles Fischer, President Asa Lee fields questions from the alums. WATCH THE PRESENTATION
Distinguished Alums and the Fred Rogers Award
Joan B. Prentice '05/'11
Pastoral Ministry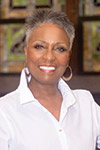 The Rev. Dr. Joan Prentice, an ordained American Baptist minister, served for 15 years as staff pastor to new disciples at Pittsburgh's Mount Ararat Baptist Church. There she focused on pastoral care and spiritual counseling for new members, as well as on curriculum development and volunteer training. While at Mount Ararat, she also became executive director of The Ephesus Project, a Pittsburgh nonprofit to which she now devotes her full-time professional attention. Established in 2013 and self-described as "traditional church in an untraditional way," the Ephesus Project provides a distinctively Christian environment of spiritual and educational excellence where clergy, laypersons, community leaders, and seekers can unite. Joan's pastoral work focuses on building leaders who can sustain and further the gospel's transformational work in individuals and their spheres of influence.
Michael L. Spezio '96
Academia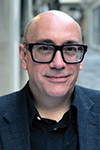 Having completed his Ph.D. in cognitive/systems neuroscience at the University of Oregon and a postdoctoral fellowship in social and affective neuroscience at Pasadena's California Institute of Technology, the Rev. Dr. Michael Spezio serves as associate professor of psychology, neuroscience, and data science at Scripps College (Claremont, Calif.). His research focuses on how the brain makes complex decisions about other people (including people with disorders of social cognition and emotion) and thus on understanding virtue and moral decision making. The winner of multiple awards and grants and the author of numerous publications, Michael serves as editor of the journal Philosophy, Theology, and the Sciences. An ordained PC(USA) pastor, he also volunteers as a chaplain at Pasadena's Huntington Hospital and serves on its bioethics committee.
Mary Catherine (Kay) Day '97
Mission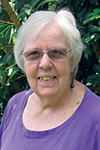 PC(USA) teaching elder and retired mission co-worker the Rev. Mary Catherine (Kay) Day began teaching theological students at Malawi's Zomba Theological College in 2006. In 2009, she became training chaplain and administrator at the country's Chigodi Women's Center, focused on equipping Christian women with practical skills and biblical knowledge. Nine years ago, Kay began preparing men and women for pastoral ministry at the Protestant Institute of Arts and Social Sciences in Butare, Rwanda. There she taught English and theology. She also pastored an English-speaking congregation near PIASS. Previously, Kay earned advanced degrees in English and divinity, taught high-school and college-level English, and for more than a decade pastored several congregations. She served as part of Pittsburgh Presbytery's partnership with Blantyre Synod, Malawi. Having retired as a mission co-worker in 2020, she now serves as pastor of First PC Church Castle Shannon (Pa).
Sarah J. Heppenstall '92
Specialized Ministry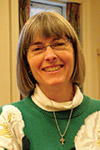 While earning her MBA from Carnegie Mellon University, the Rev. Sarah Heppenstall began taking classes at PTS. After receiving her M.Div., she accepted a call to New Bethlehem PC, where she discovered her true calling: a ministry of hospitality. For Sarah and her husband, Tal, the blessings of this ministry include a family of adopted children, welcoming people in crisis into their home and lives, and partnering with domestic and international ministries for financial and mutual prayer support. Sarah has tutored international students at PTS and has even taken Greek and Hebrew classes with them to ensure they succeed in their studies. She also volunteers with local organizations that seek to break down institutional barriers to overcoming poverty. For 15 years, Sarah served as part-time pastor of Tidal PC in Templeton, Pa. Since retiring in 2016, she continues on occasion to lead worship.
Charles (Charlie) E. Cotherman '12
The Fred McFeely Rogers Award for Creative Ministry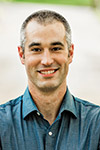 The Rev. Dr. Charlie Cotherman earned a Ph.D. in American church history from the University of Virginia, then moved back to Pennsylvania and planted Oil City Vineyard church—an initiative for which he received the Future Leaders and Entrepreneur Exchange Young Professional of the Year Award from the Venango Area Chamber of Commerce. Charlie is also administrative director of The Project on Rural Church Ministry, funded by a five-year grant from the Lilly Endowment Inc. Focusing on the unique circumstances of pastors serving rural and small-town communities in Western Pennsylvania, Northern West Virginia, Eastern Ohio, and Southwestern New York, the project works with solo and senior pastors to facilitate their collaboration with one another and with college faculty and students to strengthen local ministry in rural and small-town contexts.
Theological Education as Speech Therapy: Forming Graceful Deliberators in Polarized Times
In this recorded conversation, Professor Angela Dienhart Hancock addresses "Theological Education as Speech Therapy: Forming Graceful Deliberators in Polarized Times." Many these days are concerned about the future of democracy in the U.S., noting the way citizens are ill equipped to participate in reasoned debate. Seminaries have a unique opportunity to bring diverse people together to practice deep, passionate, and generous discussion. Professor Hancock will discuss her work on deliberation as a Christian practice and how it informs the ethos of the classroom and campus of Pittsburgh Seminary. Watch the video.