Alumnae/i Days 2018
Thanks for joining us for Alumnae/i Days 2018! It was great to see so many familiar faces on campus and celebrate all that's going on these days at the Seminary.
Check out photos from this year's festivities.
This Year's Awardees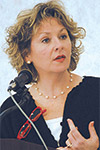 Sandra A. Collins '87
Academia
For the past decade Sandra has served as professor of sacred Scripture at Byzantine Catholic Seminary in Pittsburgh. Also as director of information services there, she directs the library and distance learning program. She has long been an adjunct faculty member at Carnegie Mellon University and an online faculty member for Church Divinity School of the Pacific.
At PTS Sandra wrote her master's thesis on John Henry Cardinal Newman and ecclesiastical authority. She earned her M.L.S. and Ph.D. from the University of Pittsburgh. In 2012 Cambridge Scholars Press published her book, Weapons Upon Her Body: the Female Heroic in the Hebrew Bible. She received The Catholic Library Association's John Brubaker Award for her article "A Wandering Aramean: ATLA and the Scholar of Eastern Christianity."
Sandra writes a regular column for Library Journal and Women in Judaism.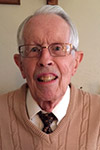 John W. Foester '60
Pastoral Ministry
While serving in Washington, D.C., as a translator of Vietnamese for the U.S. Army, John took courses at Washington Bible School and later earned his M.Div. at PTS. Ordained in the PCUSA, he assumed his first pastoral call at National Mission Churches in Cameron, Rock Lick, and Wolf Run, W.Va. He then served as pastor of First PC in Brownsville, Pa., before becoming pastor of the UPC of Freeport, Pa. Over his 25 years there, he also served a six-year term on the Synod of the Trinity's Judicial Committee. He was stated clerk of Kiskiminetas Presbytery from 1977 to 2002.
John is now moderator of Clinton PC (Kiskiminetas Presbytery). Over the years he has also filled a variety of other positions: interim pastor of Crooked Creek, Faith, and Grace PCs; adjunct professor at PTS; supply preacher; and moderator of Srader Grove PC, Pa.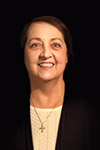 Perry Diane Fonderlin '89
Mission
In 1985 Diane and her husband helped start a Habitat for Humanity affiliate in Warren, Ohio. In 1999, the Fonderlins began working with Habitat in Asia and the Pacific and later became fully supported missionaries with Global Ministries (Disciples of Christ).While overseas, Diane served as Habitat's international church relations coordinator for 26 countries. Eventually, her involvement with the Indian Ocean Tsunami Recovery led to partnerships between Global Ministries, Habitat, and communities devastated by the tragedy.
In 2007 the Fonderlins moved to New Orleans, where, for the Disciples' domestic program, Diane coordinated short-term mission teams from churches throughout North America. Next, working with the National Spiritual Council of Haitian Churches, the Fonderlins taught at Haiti's St. Andrews School of Theological Studies. Ordained in the Christian Church (Disciples of Christ), Diane now serves as a pastor in Girard, Ohio.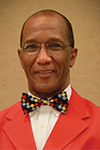 Herbert V. R. P. Jones '83
Specialized Ministry
Herbert is founder and director of The Heritage Gospel Chorale of Pittsburgh, minister of music at Bethany Baptist Church (Homewood, Pa.), and adjunct faculty at Geneva College's Center for Urban Biblical Ministry. He is one of the nation's foremost figures in choral conducting and pedagogy and an expert on the intersection between theology and musical expression. Holding multiple master's degrees (counseling psychology, choral conducting/music education, and divinity) and two doctoral degrees (musical arts, ethnomusicology), Herbert's
international career also includes serving as an operatic and oratorio bass, liturgical dancer, orator, and pastor.
Retired from the music faculty of Pittsburgh's Community College of Allegheny County, Herbert is currently working with The Spirituals Project, PBS, and others to produce a documentary on the life and music of composer Moses George Hogan.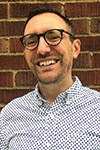 Michael C. Gehrling '08
The Fred McFeely Rogers Award for Creative Ministry
In 2008 Michael joined InterVarsity Christian Fellowship's Graduate Student and Faculty Ministry staff and worked at Carnegie Mellon University and University of Pittsburgh. He was also ordained as co-organizing pastor of the Upper Room New Church Development in Pittsburgh's Squirrel Hill neighborhood. In 2015 he accepted a new role as InterVarsity's first national director for international graduate student and faculty ministry.
Michael's passion for connecting church and culture, commitment to starting new worshiping communities, and heart for discipleship led to his hiring in 2017 as Northeast region associate for the PCUSA's 1001 New Worshiping Communities initiative. Now he helps new communities get started and find supportive connections.