Alumnae/i Days 2019
Thanks to all who joined us for the Alumnae/i Days 2019 celebration, "Pressing on Toward the Goal: Centered in Christ."
Check out pictures from this year's festivities.
Below you'll find short bios of this year's awardees—Distinguished Alumnae/i and The Fred McFeely Rogers Award for Creative Ministry.
And mark your calendar for next year's Alumnae/i Days, April 23-24, 2020.
Alum Awardees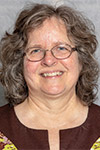 Carey Jo Johnston '03
Mission
Since 1989, Carey Jo Johnston has served as a mission consultant with Literacy & Evangelism International. She is materials development coordinator for LEI USA and managing director of the LEI Canada office.
Carey Jo received her master's in theology with a mission emphasis from Fuller Theological Seminary, training from the Summer Institute of Linguistics, and M.Div. from PTS. With LEI she helps equip the church to share the gospel with the world's more than two billion non-readers through the gift of reading and conversational English.
Carey Jo has taught at LEI's International Literacy Training Institute for three decades and at international training institutes. She has worked with numerous churches and missions to develop Bible-content adult literacy materials in more than 60 languages and assisted with the training of volunteer ESL and literacy teachers in more than 20 countries.
Ordained in the Presbyterian Church in Canada since moving there in 2004, she co-pastored Knox PC in Bobcaygeon, Ontario, for a decade. She now serves the local church through pulpit supply, the committees of Ontario's Oak Ridges Presbytery, and as an interim-moderator.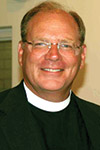 William Gibson McCoy '86/'07
Pastoral Ministry
After graduating from PTS, Bill McCoy became associate pastor for youth and family ministries at Sewickley PC, and its youth ministry blossomed. He also served in ministry at Western Penitentiary, Sewickley Ministerium, and on Pittsburgh Presbytery's Investment in Mission to India and Pakistan and Preparation for Ministry committees.
After six years, Bill was called as senior pastor of New Wilmington PC. During his pastorate the church's annual budget tripled, giving to missions rose dramatically, and church membership grew by more than 35 percent. Bill also served on the boards of Shenango Presbyterian Home and Mercer State Prison Chapel, as president of New Wilmington Ministerium, and as a member of Shenango Presbytery's Evangelism, Stewardship and Mission, and Bills and Overtures committees and Permanent Judicial Council.
In 2006 Bill became senior pastor of First PC of Charleston, W.Va. He also received his D.Min. from PTS. Under his leadership First PC began emphasizing global mission and reestablished group ministry programs. He also served as president of the Westminster Foundation, board member at PTS, and vice moderator of the Presbytery of West Virginia, from which he is honorably retired.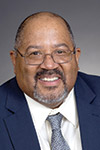 John E. White '82/'09
Specialized Ministry
Born and raised in greater Pittsburgh, John White also received his higher education and began his ministry and professional career in Western Pennsylvania. After earning his bachelor's from Geneva College, he pursued an M.Div. and later a D.Min. at Pittsburgh Seminary. While still a master's student at PTS, he began serving as the Seminary's director of admissions and student relations. Eighteen years after graduating, John became dean of students and, later, vice president as well. In those two positions he served for a combined 12 years at PTS.
In the intervening period, and having been ordained as a Minister of Word and Sacrament in the Presbyterian Church (USA), John ministered as pastor of Trinity PC in St. Petersburg, Fla., then as pastor of Witherspoon Street PC in Princeton, N.J. In 2005 he became vice president for student relations and dean of students at Columbia Theological Seminary in Decatur, Ga. After eight years there, he assumed his current position as vice president for student relations and dean of student life at Princeton Theological Seminary. Throughout his career, John has provided leadership in the church by moderating sessions, serving on presbytery committees, and more.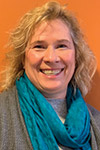 Kellie D. Wild '09
The Fred McFeely Rogers Award for Creative Ministry
For more than 24 years, Kellie Wild has worked in senior management positions to serve people living in poverty, including the homeless. Her wide-ranging degrees and licensure include an M.Div. from Pittsburgh Seminary and ordination as an elder in the UMC, a J.D. from Duquesne University and membership in the Pennsylvania bar, plus bachelor's degrees from Allegheny College and Thomas Jefferson University and certification as a physical therapist.
In 2012 Kellie assumed her current job as IMPACTS program director for East End Cooperative Ministry. She ensures that all EECM's services align with the overarching goal of breaking the cycles of poverty, addiction, and homelessness.
Kellie has taught as an adjunct professor in the University of Pittsburgh. Her volunteer work has included service on the boards of Church Union, Foundation of HOPE, and Three Rivers Walk to Emmaus; the advisory board of the Seminary's Metro-Urban Institute; and various committees of the Western Pennsylvania Annual Conference of the UMC. She is a founding member and the first president of the Women's Law Association of Duquesne University's School of Law.