President David Esterline Announces His Retirement
Pittsburgh Theological Seminary President and Professor of Cross-cultural Theological Education the Rev. Dr. David Esterline has announced his retirement effective summer 2021.
"Serving as President of Pittsburgh Theological Seminary has been one of the great privileges of my life. It has brought deep satisfaction as I've watched the changes we have accomplished together in these years," said Esterline. "I look forward now to watching the great work of the next chapter, as the Seminary benefits from the energy and wisdom a new leader will bring."
Board Chair James Gockley said, "During President Esterline's tenure at the Seminary, he has led with integrity—including through the current pandemic—to ensure that Pittsburgh Seminary is a community of faith and learning, dedicated to the formation of women and men for Christian ministry, committed to living, learning, and worshiping together in ways that illustrate God's generosity and hospitality."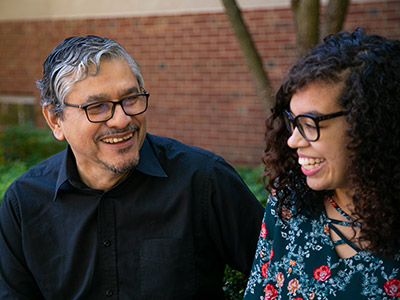 Since becoming president in 2015, Esterline has worked to model the leadership the Seminary hopes to see in its graduates. He appointed the institution's first female dean, the Rev. Dr. Heather Hartung Vacek, and encouraged faculty to work together to develop a completely new curriculum designed to meet the needs of students and churches. The Seminary also expanded its degree and certificate offerings. Through the development of new mission and vision statements and an institutional strategic plan, Pittsburgh Seminary increased its denominational and institutional collaborations; expanded access to its academic programs, including the creation of the Center for Writing and Learning Support; fortified its reputation as a resource for church and lay leaders; and broadened ethnic, racial, and denominational diversity in its community, including Board members who are leaders in denominational judicatories throughout the area. Additionally, Dr. Esterline named the Rev. Dr. Kenneth Woo and Dr. Tucker Ferda as members of the faculty and oversaw the Seminary's successful accreditation work with The Association of Theological Schools and the Middle States Commission on Higher Education.
Since 2015, the Seminary has received grants from foundations to expand faculty development; equip rural congregational leadership to provide spiritual care and mental health resourcing; study COVID-19's impact on Black and Latinx communities in metro-Pittsburgh; and create a multidimensional project on gentrification, race, and theological education.
Also during Esterline's tenure, the Seminary completed the $12 million renovation and reopening of Clifford E. Barbour Library, improved accessibility in Hicks Memorial Chapel, sold three apartment buildings in East Liberty for conversion into affordable housing as part of its institutional master plan, and widened the institution's welcome of community groups to campus.
In an effort to prepare graduates able to lead in culturally and racially diverse contexts, Esterline employed his own academic expertise and launched difficult conversations about the Seminary's need to be a more inclusive environment for all God's children, which positions the institution to be ready to ask questions about what it means to be a theological institution in the world today.
"With careful attention to budgeting processes, trends and best practices in theological education, and institutional structures, President Esterline has worked to ensure the Seminary's strong financial health, which will enable us to continue our mission of forming and equipping people for ministries familiar and yet to unfold and communities present and yet to be gathered," said Gockley.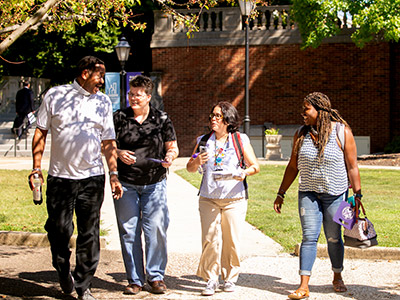 Before coming to Pittsburgh Seminary, Esterline served as a tenured member of the faculty at McCormick Theological Seminary from 1999-2015 and as dean of faculty and vice president for academic affairs from 1999-2009. He is a graduate the University of California, Santa Cruz; Oxford University, Trinity College; and the Graduate Theological Union. He was ordained by the Presbyterian Church in Cameroon in 1987 and is presently a member of Pittsburgh Presbytery. He is chair of the Global Forum of Theological Educators, an initiative designed to provide a common table for mutual sharing among Evangelical, Pentecostal, Historical Protestant, Roman Catholic, Orthodox, and Independent theological educators, and is vice chair of the Foundation for Theological Education in South East Asia.
The Pittsburgh Seminary Board is forming a committee to search for the Seminary's seventh president who will begin before the 2021-2022 academic year.