KEYNOTE SPEAKERS
Valarie Kaur, Founder of The Revolutionary Love Project, Civil Rights Activist, and Documentary Filmmaker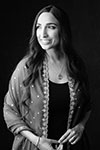 Valarie Kaur is a renowned activist, award-winning filmmaker, civil rights lawyer, faith leader, and founder of the Revolutionary Love Project. After Sept. 11, 2001, she began to document hate crimes against Sikh and Muslim Americans, which resulted in the award-winning film Divided We Fall. Since then, she has made films and led story-based campaigns on hate crimes, racial profiling, immigration detention, solitary confinement, marriage equality, and Internet freedom. Today she leads the Revolutionary Love Project to champion love as a force for justice and wellspring for social action. In addition, Valarie is the founder of Groundswell Movement, considered "America's largest multi-faith online organizing network," the Yale Visual Law Project, where she trained law students how to make films for social change, and co-founder of Faithful Internet to build the movement for net neutrality. Recognized as a leading Sikh American voice, she has been a senior fellow at Auburn Theological Seminary since 2013. Valarie earned undergraduate degrees in religious studies and international relations at Stanford University, a master's in theological studies at Harvard Divinity School, where she was a Harvard University presidential scholar, and a J.D. at Yale Law School, where she was a Knight law and media scholar. She is a member of the California Bar.
Parker J. Palmer, Author and Founder and Senior Partner Emeritus of the Center for Courage & Renewal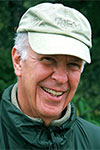 Parker J. Palmer is a world-renowned writer, speaker, and activist who focuses on issues in education, community, leadership, spirituality, and social change. He has reached millions worldwide through his nine books, including Let Your Life Speak, The Courage to Teach, A Hidden Wholeness, and Healing the Heart of Democracy. He has worked with Newcomer on The Growing Edge, and collaborated with her on three songs that are included in his latest book, On the Brink of Everything: Grace, Gravity, and Getting Old. Parker has also presented before with Valarie on a previous occasion. Palmer has received numerous accolades for his work including the William Rainey Harper Award and being named an Utne Reader Visionary, one of "25 people who are changing your world" in 2011. Parker holds a Ph.D. in sociology from the University of California at Berkeley, as well as 11 honorary doctorates, two Distinguished Achievement Awards from the National Educational Press Association, and an Award of Excellence from the Associated Church Press.A member of the Religious Society of Friends (Quaker), Dr. Palmer and his wife, Sharon Palmer, live in Madison, Wisconsin.
Carrie Newcomer, Performer, Recording Artist, and Educator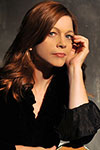 Carrie Newcomer is a performer, recording artist, and educator, described as a "prairie mystic" by the Boston Globe and one who "asks all the right questions" by Rolling Stone. Carrie is the 2019 recipient of the Shalem Institute Contemplative Voices Award and has appeared on PBS's Religion and Ethics and Krista Tippett's On Being. In the fall of 2009 and 2011, Newcomer was a cultural ambassador to India resulting in her interfaith collaborative benefit album Everything is Everywhere. In 2012 and 2013 Carrie traveled to Kenya and the Middle East performing in schools, spiritual communities, and AIDS hospitals. Carrie has 17 nationally released albums on Available Light and Rounder Records, two books of poetry and essays, and a theatrical production, Betty's Diner: The Musical. Goshen College awarded her an honorary degree in Music for Social Change in 2016. She regularly works with Parker J. Palmer in live programs and on The Growing Edge, a website, podcast, and retreat. Spirituality and Health Magazine named The Growing Edge collaboration as one of the top ten spiritual leaders and programs for the next 20 years. Carrie lives in the woods of southern Indiana with her husband and two shaggy dogs.
Richard J. Mouw, Philosopher, Scholar, and Author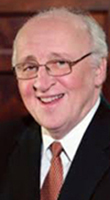 Richard J. Mouw returned to teaching in the position of professor of faith and public life after 20 years as president of Fuller Theological Seminary (1993–2013). A philosopher, scholar, and author, prior to his two decades as president, he served as provost and senior vice president for four years, and as professor of Christian philosophy and ethics beginning in 1985. Before coming to Fuller he served for 17 years as professor of philosophy at Calvin College in Grand Rapids, Michigan. He has also served as a visiting professor at the Free University in Amsterdam. Mouw has a broad record of publication, including seventeen books, has been an editor of the Reformed Journal and serves on the editorial board of Books and Culture.
SCHEDULE
NOTE: All times are Eastern U.S.
Mon., May 24, 2021 - Poetics of Community Healing
12:30-1:00 p.m.
Opening Worship with Liddy Barlow
1:00-2:30 p.m.

Workshop with Valarie Kaur: "The Labor of Revolutionary Love"

"The future is dark. Is this darkness of the tomb—or the darkness of the womb?" Valarie Kaur reframes the present moment in history as one of transition and calls on us to show up in the labor of birthing a new future. Her message has inspired millions of people around the globe. In this workshop, she will equip us with tools for how to practice Revolutionary Love in our lives and in our movements for social justice. When in your life have you experienced the beloved community, the world as it ought to be? What has it felt like in your body? Come for inspiration, transformation, and solidarity.

2:30-3:00 p.m.
Break
3:00-4:30 p.m.
Session 1 Workshops: "Using The Arts to Do Inner and Outer Work for Community and Healing" (More details to follow.)
4:30-5:00 p.m.
Break
5:00-6:30 p.m.
"Finding Common Ground for the Common Good" with Rich Mouw
6:30-7:00 p.m.
Break
7:00-8:30 p.m.

"See No Stranger: Revolutionary Love as the Call of Our Times"

Henderson Lecture on Church and Ministry with Valarie Kaur

FREE AND OPEN TO PUBLIC with registration.

Tues., May 25, 2021 - Logics of Community Healing
12:30-1:00 p.m.
Opening Worship
1:00-2:30 p.m.
Keynote Presentation with Parker J. Palmer "Cultivating the Courage to Stand and Act in the "Tragic Gap"
2:30-3:00 p.m.
Break
3:00-4:30 p.m.
Workshop Session: "Using History and Skills To Do Inner and Outer Work for Community and Healing" (More details to follow.)
4:30-5:00 p.m.
Break
5:00-6:30 p.m.
Dinner Interest Groups (Optional)
6:30-7:00 p.m.
Break
7:00-8:30 p.m.
Shared Keynote Presentation with Carrie Newcomer and Parker J. Palmer "Healing the Heart of Democracy: A Gathering of Spirits for the Common Good"
8:30-8:45p.m
Closing Prayer and Farewells
Registration and Fees
The above link is for the Henderson Lecture with Valarie Kaur ONLY. If you wish to attend the full conference, please use the link below. We ask that you consider lecture only option if you cannot attend the entire conference since registration for that event is limited. Thank you!

We are offering the conference using a grace economics model so that all who wish to participate have a greater opportunity to do so.
Fees:
$100 This fee will include receipt of Valarie Kaur's book, Revolutionary Love, with an author-signed bookplate.
$50 Use promo code: 50HSLC
$25 Use promo code: 25HSLC
No Cost Use promo code: 0HSLC
The conference will be available to a limited number of registrants, so please enroll soon!
DIRECTIONS / CEUs / QUESTIONS
Directions
Details about accessing the conference online platform will be sent to registrants the week of May 17th. A reminder with the Zoom link will be sent on the morning of May 24th and May 25th as well.
CEUs
CEUs are available for clergy upon request. Conference registration is required. To receive a certificate, E-mail ConEd@pts.edu.
QUESTIONS
E-mail ConEd@pts.edu or call 412-924-1345.
WORKSHOPS
Each workshop will have its own Zoom link so you can join the one that most interests you on each day. We will e-mail links to all registrants for the workshops as the conference date approaches.
Some workshops are listed below and we will be adding more soon. Thank you for your patience.
Myths of Polarization: Reframing Difference and Conflict for the Work of the Church with Melissa Florer-Bixler
In the past five years, parts of the church have experienced the division and conflict mirrored in state politics. But is polarization to be blamed for these divisions? In this workshop we'll probe the myths of polarization and explore how beginning with this framework restricts outcomes and possibilities for resolution. We will work toward reframing conflict in a way that offers a vision for hope and liberation rather than compromise toward the center.
We Lift Our Voice: Building Communities for Social Change Through Song with Charon Hribar
Throughout history music has played a powerful role in bringing people together during challenging times and giving our communities a voice to stand up against injustice. This workshop will explore the way song has inspired faith communities and social justice movements to work for lasting social change. It is designed to help us build our collective capacity to use music in more effective, sustainable, and inspiring ways for these times. We will learn about songs that have emerged from long-standing faith and movement traditions as well as contemporary social movement music that can be used to overcome fear and hatred and ground us in the values of love and justice.
Bridges Without Compromise: Practical Tools for Bringing Peace to a Polarized World with Justin Lee
Our world is becoming increasingly divided, thanks in part to social media, biased news sources, and online filter bubbles. Some of our disagreements are too important to ignore or compromise on, so how do we address these important issues and help heal a broken world at the same time? In this workshop, Justin Lee, author of Torn and Talking Across the Divide, will share practical Bible- and psychology-based techniques for combating misinformation and winning over the people you disagree with.
Between Dreams: The Arts and Life In Process with Carrie Newcomer
There is a time in life that Eastern Tradition describes as "Between Dreams", the moment when we wake from our current dream/reality into the hour before dawn. We are tempted to try to go back to sleep, because there were things about the last dream that were beautiful or worked for a season. The hour before dawn can be dark and lonely, but in that open space is the opportunity to encounter the next dream and to meet what has been waiting for our full attention. In this time of pandemic, personal and social change we let go of the old reality and step into what's next. Carrie Newcomer will use music, poetry, and conversation to explore how the arts can be of service as we process our grief and longing, hopes and gratitude in the hour before dawn, and a way to lean into the next growing edge.
Prays Well With Others: Confessions of an Interfaith Leader Using Film to Save His Community with Skyler Obrest
Let's face it: our communities are no longer talking with one another. They're reading less, encountering difference less and spending more time behind screens. They know it but have no idea how to take the first step in bridging the divide. From finding common ground with radically different groups, to exhibiting good allyship behind and in front of a crowd and creating teachable moments, this interactive workshop will equip participants with tools and tricks to help build community in unexpected ways.
Workshop Speakers
Dr. Charon Hribar is the director of cultural strategies for the Kairos Center and co-director of theomusicology and movement arts for the Poor People's Campaign: A National Call for Moral Revival. She holds a master's of divinity from Union Theological Seminary and a Ph.D. in religion and society from Drew University. Over the past 15 years, Hribar has been dedicated to the work of political education, leadership development, and fostering the use of arts and culture for movement building with community and religious leaders across the country. Through her work with the Poor People's Campaign, Hribar has developed cultural resources to help leaders on the ground integrate arts and culture into their organizing work, including the We Rise Movement Songbook and the Justseeds' Poor People's Campaign Art Portfolio.