Schedule of Events
July 19
Unprecedented Hope: Opening Worship
Opening Worship at 8:30 p.m. EST in partnership with Sewickley Presbyterian Church. The Rev. Derek R. Davenport preaching.
July 20
Unprecedented Hope in Scripture
Moderated by PTS student Cici James.
Live Watch Party and break out discussion groups beginning at 8:30 p.m. EST via Zoom.
Additional content will be available throughout the day.
July 21
Unprecedented Hope: Nadia Bolz-Weber
Live watch party and break out discussion groups beginning at 8:30 p.m. EST via Zoom.
Additional content will be available throughout the day.
July 22
Unprecedented Hope in the Neighborhood: A Conversation about Race and Policing
Moderated by the Rev. Erin Davenport, LSW.
Mister Rogers' Neighborhood, Garfield Community Farm, and Open Hand Ministries content provided throughout the day to celebrate hope in our neighborhoods.
Live Zoom watch party and break out discussion groups beginning at 8:30 p.m. EST via Zoom.
Additional content will be available throughout the day.
July 23
Unprecedented Hope: A Conversation with Bob Goff
Hosted by Revs. Derek and Erin (LSW) Davenport.
Live Zoom watch party and break out discussion groups beginning at 8:30 p.m. EST. Additional content will be available throughout the day.
July 24
Unprecedented Hope: Looking to the Future
Closing Worship at 8:30 p.m. ET. Anne Zaki preaching. Anne is teacher at the Evangelical Presbyterian Seminary in Cairo, Egypt.
Event Speakers
Nadia Bolz-Weber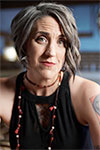 Nadia Bolz-Weber is an ordained Lutheran pastor, founder of House for All Sinners & Saints in Denver, Colo., the creator and host of The Confessional and the author of three NYT best-selling memoirs: Pastrix; The Cranky, Beautiful Faith Of A Sinner & Saint (2013), Accidental Saints; Finding God In All The Wrong People (2015) and SHAMELESS; A Sexual Reformation (2019). She writes and speaks about personal failings, recovery, grace, faith, and really whatever else she wants to. She always sits in the corner with the other weirdoes.
Bob Goff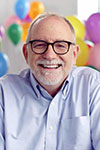 Bob Goff is theNew York Times best-welling author of Love Does and Everybody Always, as well the founder of Love Does, a nonprofit human rights organization operating in Uganda, India, Iraq, Nepal, Afghanistan, and Somalia. Bob is a sought after speaker for conferences, churches, and universities, inspiring current and future influencers.
Anne Zaki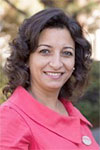 Anne is a professor of preaching at the Evangelical Theological Seminary in Cairo, Egypt, where she dedicates her time to teaching seminary students about preaching, worship, spiritual formation, psychology, and communication. She earned a BA in psychology and sociology from Calvin College, an MA of social psychology from American University in Cairo, and her MDiv from Calvin Theological Seminary. She is currently pursuing a Ph.D. in preaching from Fuller Theological Seminary. Anne has long been working to integrate her faith and her passion for social justice.
David A. Harris

David Harris studies, writes, and teaches about police behavior, law enforcement and race, and politicing and immigration, search and seizure law, and national security issues and the law. Professor Harris is the leading national authority on racial profiling. His books include Good Cops: The Case for Preventive Policing (2005), and Failed Evidence: Why Law Enforcement Resists Science (2012). Professor Harris is the creator and host of the Criminal Injustice podcast, the only broadcast or podcast show for general audiences fully dedicated to the discussion of the many pressing issues in the criminal justice system.
Anthony Williams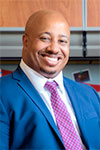 As Head of School of The Neighborhood Academy, Anthony Williams is responsible for maintaining the mission and purpose of TNA; upholding a strong relationship with the board of directors; and overseeing the business management, academic excellence, development, administration, and counseling services of TNA. Entering his 20th year as an employee of TNA, Anthony has been acknowledged for his contribution in the Pittsburgh region and has received the New Pittsburgh Courier Men of Excellence Award in 2019, the Autumn Black History Achievement Award in 2017, the Pittsburgh Magazine 40 under 40 award in 2015, and the Essence Man of the Year award. Anthony is also a proud member of Mt. Ararat Baptist Church.
John Welch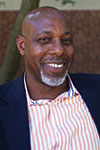 Vice President for Student Services and Dean of Students at Pittsburgh Seminary since 2006, the Rev. Dr. John Welch '02 wears many ministry hats both on and off campus. He continues to serve in a supporting role at Bidwell Street United Presbyterian Church as minister of music, where he was ordained and formerly served as pastor. He serves in a leadership role with Pennsylvania Interfaith Impact Network (PIIN), where he is president emeritus and also chairs the board of directors of the international network PIIN is a part of. He also volunteers as chief of chaplains for the Bureau of Police Chaplaincy Corps in the city of Pittsburgh, whose work offers support and counseling to police officers, relatives of victims of violence, and the greater community.
Hedda Sharapan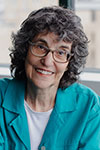 Hedda Sharapan began working with Fred Rogers 53 years ago on the very first taping day of Mister Rogers' Neighborhood in October 1966. These days as a child development consultant for Fred Rogers Productions, she is a script consultant for its award-winning PBS children's series Daniel Tiger's Neighborhood and other projects. In her role as senior fellow at The Fred Rogers Center at St. Vincent College, where she received an honorary doctorate degree, she writes a monthly e-newsletter, "What we can continue to learn from Fred Rogers," that reaches more than 16,000 subscribers. Also in this role, Hedda speaks all over the country, helping audiences of all ages reflect on the timeless messages in Fred Rogers' beloved Neighborhood series – messages for adults as well as children. You may also have seen Hedda and heard her comments all through the highly-acclaimed Fred Rogers documentary, Won't You Be My Neighbor.
Dale Allison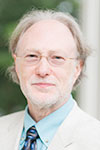 Dale C. Allison Jr. is Princeton Theological Seminary's Richard J. Dearborn Professor of New Testament. He earned his MA and his Ph.D. from Duke University. His academic research has focused on the historical Jesus, the Gospel of Matthew, the Sayings Gospel (Q), early Jewish and Christian eschatology, inner-biblical exegesis, the history of the interpretation and application of biblical texts, and the Jewish Pseudepigrapha. Formerly a regular faculty member for SYI, Allison is also a prolific author and an ordained elder in the PC(USA).
John P. Burgess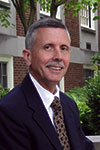 The Rev. Dr. John P. Burgess has taught at Pittsburgh Theological Seminary since 1998. Previously he was professor and chaplain at Doane College and associate for theology in the Office of Theology and Worship, Presbyterian Church (U.S.A.). He was awarded his B.A. from Colorado College, his M.Div. from McCormick Theological Seminary, and his Ph.D. in Christian theology from the University of Chicago. An ordained Presbyterian minister, Burgess is also the author of numerous books and a frequent faculty member for SYI.
Steve Tuell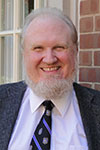 The Rev. Dr. Steve Tuell is the James A. Kelso Professor of Hebrew and Old Testament at Pittsburgh Theological Seminary. After studying at West Virginia Wesleyan College and Princeton Theological Seminary, Tuell earned his Ph.D. in Hebrew Bible at Union Theological Seminary in Virginia. He taught at Erskine College, S.C. (1989-1992) and Randolph-Macon College, Va. (1992-2005). He is a member in full connection of The Western Pennsylvania Conference of The United Methodist Church, and preaches and teaches frequently throughout the area. Tuell is a frequent faculty member for SYI.
Event Registration
Registration for this event is now closed.
If you have questions, please contact syi@pts.edu.
Frequently Asked Questions
Is the entire conference online?
Yes! You never have to leave your living room to take part!
How will the conference work?
You will receive a username to log on to my.pts.edu. When you log in, you will be able access each day's content as well as the content from previous days. Each evening there will be a Zoom session to watch our presenters and have an opportunity to engage in discussion with fellow participants.
When will I receive my log-in and registration information?
Log-ins will be delivered to your e-mail address (the one you used to register) between July 13 and 17.
What time will the events be?
Every evening of the conference there will be on-ine events beginning at 8:30 ET. Sunday will be a live-streamed opening worship service, and Monday through Friday events will take place via zoom beginning at 8:30 p.m. ET. Following our evening speakers, we will have time for breakout-rooms and conversation.
What if I can't make one of the evening events?
Speaker videos will be available for streaming for the remainder of the conference in your online portal.
What will the conference be about?
The Unprecedented Hope conference will focus on hope! In the midst of a challenging time, our conference will be examining the ways we find and experience hope. Guided by scholars, authors, and leaders in the field, we will explore hope together.
Will we receive downloads of the conference content?
Conference content will only be available during the event.
What will the format of the speakers be?
It will vary from evening to evening. Some will be panels, some will be addresses, and some will be interviews. Our speakers are pre-recording their presentations to avoid technical difficulties and to make them available throughout the conference.
What ages should attend?
This conference is open to adults, college students, and high school students.
How do I register?
Registration for this event is now closed. If you have questions regarding your registration, please contact SYI@PTS.edu
What does the conference cost?
Conference cost is $50 for registration. Additional packages are available.
What does my registration include?
Registration includes access to all six days of the conference!
If I ordered a merch box, when will I get it and how will you know my shirt size?
You will receive an e-mail when they are shipped and we will contact you by e-mail for your t-shirt size.
Why would I attend?
Two things seem to be in short supply right now—hope and opportunities to gather with people from around the country to think about big questions. Unprecedented Hope will explore the former by providing the latter!