Pittsburgh Theological Seminary WELCOMES FOUR NEW BOARD MEMBERS
Pittsburgh Seminary has named four new members to the Board of Directors: Ashley Smith Ashley, the Rev. Allan Irizarry-Graves, Bishop Kurt F. Kusserow, and Dr. John M. Wallace.
Ashley Smith Ashley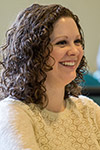 Honors and joint-degree merit scholar Ashley Smith Ashley '20 completed Pittsburgh Seminary's joint M.Div./M.S.W. program with the University of Pittsburgh, which gave her time and opportunity to "think deeply about how to care well for both the sacred and the secular." Having pursued a church planting emphasis in her M.Div. program, she is seeking a pastoral call to trauma-informed ministry within the PCUSA.
A graduate of Whitworth University (Spokane, Wash.), Ashley moved to Pittsburgh in 2012 and served as director of youth and young adult ministries at Cross Roads PC (Monroeville, Pa.) while her husband, Brendan '16, studied at PTS. After herself enrolling full time at the Seminary, Ashley worked in the admissions office, participated in World Mission Initiative trips to Egypt and the Netherlands, and served as vice president of the Women's Caucus. On the Board, she serves as the Class of 2020 representative.
Allan Irizarry-Graves Sr.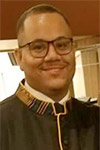 The Rev. Allan Irizarry-Graves Sr. '17 is a native of Youngstown, Ohio, and serves as youth and college pastor at New Hope Baptist Church, Conway/North Little Rock, Ark. He holds an associate's in applied science and bachelor's in criminal justice, with a minor in social work, from Youngstown State University. He earned his M.Div. from Pittsburgh Seminary with a graduate certificate in urban ministry.
As a Seminary merit scholar, Allan served as president of the Student Association, founder and president of Seminarians United for Racial Justice, and a member of multiple administrative committees. He served a seminary internship at Bidwell UPC and as associate minister at Youngstown's Tabernacle BC. He received graduation awards in homiletics and pastoral theology.
Baptized at age nine, called to preach at 17, and licensed to preach at 23, Allan has been proclaiming the gospel of Jesus Christ for nearly a decade by preaching and teaching across the United States and abroad. He is ordained in the National Baptist Convention. On the Board he serves as an alumnae/i representative.
Kurt Kusserow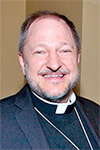 1Bishop Kurt F. Kusserow, of the Evangelical Lutheran Church in America, grew up in Malaysia and Singapore, where his parents served as missionaries from 1966-1982. He was confirmed in the faith at Jurong Christian Church, Singapore, on Christmas Day 1977.
Bishop Kusserow earned a bachelor of arts in English from Thiel College (Greenville, Pa.) and an M.Div. from Trinity Lutheran Seminary (Columbus, Ohio). Ordained to the ministry of Word and Sacrament in 1989 at Pittsburgh's Mt. Lebanon ULC, he was first called to pastor a cooperative ministry—the Westmoreland Unit of Town and Country Lutheran Ministry, where he served Faith LC (Apollo, Pa.) and Hebron LC (Avonmore, Pa.) from 1989-1996.
In 1997 the Rev. Kusserow was called to serve as pastor of St. Paul LC (Latrobe, Pa.) until his election to the office of bishop of the Southwestern Pennsylvania Synod in June 2007. In June 2019, Bishop Kusserow was re-elected to a third six-year term as bishop of the region's synod.
John M. Wallace Jr.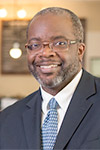 Dr. John M. Wallace Jr. holds the David E. Epperson Chair at the University of Pittsburgh, with professorial appointments at its School of Social Work, Katz Graduate School of Business, and Dietrich School of Arts and Sciences. He also serves as senior pastor of Bible Center Church, in Pittsburgh's Homewood neighborhood.
For 30 years Dr. Wallace has focused on the well-being of African American children, youth, and communities. He is principal or co-principal investigator on grant projects to ameliorate social problems that disproportionately affect the economically disadvantaged; examine the correlates, causes, and consequences of disparities in children's asthma; and implement and evaluate interventions for students and their parents in Homewood. His current work addresses entrepreneurship, agriculture, and STEM education for young people and creates social enterprises to address food access and insecurity, youth unemployment, and economic development in low-income African American communities.
Extensively published and awarded for his work, Dr. Wallace holds advanced degrees in sociology from the University of Chicago and University of Michigan. He is the principal liaison at University of Pittsburgh for coordinating the joint M.Div./M.S.W. program.