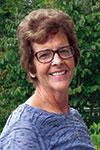 Ordination in process: The United Methodist Church
Initially feeling called to ministry at a time when women were not well received as pastors, some five years ago Beth began to discern God's calling here again. "God spoke through several people directing me to learn more about PTS and the MDiv program. When I visited, I knew I was called to enroll."
As a student Beth served two congregations. A highlight of her educational experience was participating in a World Mission Initiative trip to Egypt. "While staying at a seminary there, we learned the difficulties of pastoring churches in a land where Christianity is not welcome, despite its many beautiful ancient churches, some of which we visited."
Blessed to be part of God's handiwork, Beth now pastors three rural United Methodist churches, in which God is doing the mighty work of bringing unity to their variety of people and personalities.
Denomination: Baptist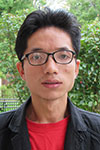 Saw Tha felt called to theological education and ministry before he reached high school. Later, after graduating with his bachelor's in engineering, he became a youth leader at his home church in Hinthata, Myanmar. Then he earned his M.Div. at Myanmar Institute of Theology and began serving as a lecturer at Hinthada Karen Baptist Bible School.
Tha taught there for three years before applying to PTS's Master of Theological Studies program to gain further theological education himself. Concentrating in New Testament, he expanded his knowledge of Greek to deepen his understanding of the Scriptures.
"The MTS program also helped me grow in my research skills. My new abilities will help me serve more effectively at HKBBS and make a significant contribution to improving theological education through Myanmar," he says. Tha adds that "the MTS program was good preparation for Ph.D. work in New Testament!"