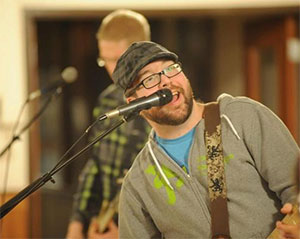 Join Pittsburgh Theological Seminary Fri., May 9 at 7:00 p.m. in the Knox Room for a concert by Tree Anthem, a band who lives life reliant on God.
"The Great Divide: Stories and Songs from Southeast Asia" was inspired by band member and PTS student, Jason Freyer, who traveled to there in March on a World Mission Initiative cross-cultural trip. While in Southeast Asia he felt inspired to write six new songs. Fellow student and trip mate Rebecca Cole-Turner wrote two others which Jason put to music. Come hear the songs—and the stories behind them. A free will offering will be collected to support the work of World Mission Initiative.
Contact WMI at 412-924-1449 or wmi@pts.edu with questions.