Wise Women 2.0
ONLINE COMMUNITY AND CONVERSATION SERIES
DATES
Oct. 21, Nov. 18, 2021, Jan. 20, Feb. 17, March 17, April 28, 2022, 7:30-9:00 ET
OVERVIEW
[I]f I hear the sound of the genuine in me, and if you hear the sound of the genuine in you, it is possible for me to go down in me and come up in you. So that when I look at myself through your eyes having made that pilgrimage, I see in me what you see in me and the wall that separates and divides will disappear and we will become one because the sound of the genuine makes the same music. - Howard Thurman
Howard Thurman reminds us of a truth we learned deeply this past year – that we are all connected, that the well-being of one is integrally tied to the well-being of all. While last year's Wise Women series focused on practices of "centering down," the coming year will turn our gaze outward: How do we imagine and create the world we want as we emerge from these pandemics? As we move from what has felt like a very long night, how can we restore hope, joy, and flourishing?
Join us as we continue our conversations with courageous Wise Women, whose voices all help us find true north during these times. Spend six monthly evenings exploring an essential practice or quality crucial to the "new normal" we are invited to build – a world that supports the flourishing of all. Think of each session as a "micro-retreat," a time set apart, including conversation, practices, community, and an experience of the gifts each of these women will bring. Registrants will be provided with materials to help connect the series together and will be encouraged to form cohorts of friends to experience the sessions with each other.
QUESTIONS
E-mail ConEd@pts.edu or call 412-924-1345.
PRESENTERS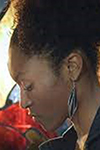 Jeanelle Austin has more than 15 years of experience in facilitating group conversations on race, designing racism and multicultural educational programs, mentoring individuals, and supporting institutional leadership as they think through strategies to take seriously diversity and inclusion integration. She has more than 20 years of public speaking experience, which includes sermons, class lectures, conference panels, workshops, poetry, and dramatic readings. She is a recorded poetry artist. As a child, Jeanelle grew up bicultural. She was distinctly formed by both her Black family, church, and neighborhood and her white, Christian, private schools. At the start of her college career, Jeanelle thought she was going to major in international business because of her love for cultures and travel. But her life took a different direction when she felt spiritually prompted to pursue Christian ministries – global studies. She went on to study and work at Fuller Theological Seminary for nearly 11 years. She earned a M.A. in intercultural studies and then went on to earn a master of divinity in Christian ethics. While at Fuller, Jeanelle held many roles including advising systems and communication manager, teacher's assistant, and finally as the director of operations for the Pannell Center for African American Church Studies. In that role, she hosted and designed important events that intentionally engaged the topic of race, including Fuller's annual MLK celebration. Through her work, Jeanelle was able to build creative partnerships and community support that helped Fuller Seminary make progress in its institutional goals to practice racial justice. Because of her leadership in the area of race relations, Jeanelle has been invited as a guest to many summits, conferences, and panels. In 2018, the Pasadena Police Department invited her to serve on a police-community relations committee to help think through strategies to improve community relations. She is also the recipient of a California Legislature Assembly Certificate of Recognition to acknowledge her work in the community.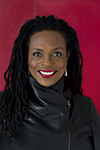 Jacqui Lewis uses her gifts as author, activist, preacher, and public theologian toward creating an antiracist, just, fully welcoming society in which everyone has enough. After graduating with an M.Div. from Princeton Theological Seminary, Jacqui fell in love with urban ministry, leading two churches in Trenton, New Jersey. Fascinated with how faith heals the soul—so we can heal the world—she returned to graduate school, for a Ph.D. in Psychology and Religion from Drew University. Jacqui came to study Middle Collegiate Church, received a call, and joined the staff in January 2004. Ordained in the Presbyterian Church (USA), Jacqui is the first African American and first woman to serve as a senior minister in the Middle Collegiate Church, founded in New York City in 1628 and the oldest continuous Protestant Church in North America. It is the church of her dreams and prayers, a multiethnic rainbow coalition of love, justice, and worship that rocks her soul. Believing faith communities can lead the way to racial reconciliation, Dr. Lewis co-founded The Middle Project and The Revolutionary Love Conference with her spouse, The Rev. John Janka, which train leaders to create a more just society. Dr. Lewis' work has been featured in many publications, i.e., The Wall Street Journal, The Washington Post, Essence. Her books include The Power of Stories: A Guide for Leaders in Multi-racial, Multi-cultural Congregations; Ten Essential Strategies for Becoming a Multiracial Congregation (with John Janka); Becoming Like Creoles: Living and Leading at the Intersections of Injustice, Culture and Religion (with Curtiss de Young, et al), and the children's book, You Are So Wonderful! Harmony/Penguin Random House will publish her newest book, The Fiercest Love: A Bold Path to a Better Life and a Better World in September 2021.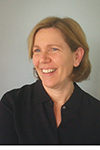 Sara Miles is a journalist and writer whose books include Take This Bread: A Radical Conversion; Jesus Freak: Feeding Healing Raising the Dead; and City of God: Faith in the Streets. She served as director of ministry at St. Gregory of Nyssa Episcopal Church in San Francisco for 10 years, and is the founder and director of The Food Pantry. Sara speaks, preaches, teaches, and leads workshops around the world. Her journalism has appeared in the New York Times Magazine, the New Yorker, and on National Public Radio.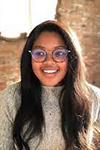 Cole Arthur Riley is a writer, liturgist, and speaker seeking a deeply contemplative life marked by embodiment and emotion. She is the founder and writer of Black Liturgies, a project seeking to integrate concepts of dignity, lament, rage, justice, rest, and liberation with the practice of written prayer. She currently serves as the content and spiritual formation manager for a center for Christian studies at Cornell University called Chesterton House. In her work, she produces and curates content to guide others into deeper musings and embodiment of the faith. At present, Cole is concerned with topics of dignity, lament, belonging, justice, rest, and liberation. Some thinkers who have formed her include James Baldwin, Thomas Merton, Toni Morrison, Maya Angelou, Dietrich Bonhoeffer, and Julian of Norwich. In early 2022, Convergent Books of Penguin Random House will publish Cole's debut book, This Here Flesh: Spirituality, Liberation, and the Stories that Make Us.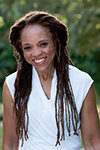 Sophfronia Scott is the founding director of the Alma College MFA in creative writing. She grew up in Lorain, Ohio, a hometown she shares with author Toni Morrison. Her father was a Mississippi-born steelworker who never learned how to read and her mother was a stay-at-home mom who always made sure there were books in the house. She holds a BA in English from Harvard and an MFA in writing from Vermont College of Fine Arts. Sophfronia spent a big chunk of her career as a writer and editor for Time and People magazines where she developed the uncanny ability to create order out of chaos by whittling massive amounts of facts and ideas into a single cohesive form. Her most recent book is The Seeker and the Monk: Everyday Conversations with Thomas Merton.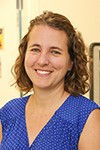 Emily Welty is an academic, ecumenist, and artist living and working in New York City. She is the director of peace and justice studies at Pace University, where she teaches classes focusing on nonviolence, humanitarianism, and reconciliation and transitional justice. Her research focuses on the religious dimensions of peacebuilding with an emphasis on humanitarianism and nuclear disarmament as well as nonviolent social movements. She is the vice moderator of the World Council of Churches Commission on International Affairs and is the chair of the Nuclear Disarmament Working Group. Emily is part of the 2017 Nobel Peace Prize winning International Campaign to Abolish Nuclear Weapons (ICAN), where she works on faith-based engagement in nuclear disarmament. She is the co-author of Unity in Diversity: interfaith Dialogue in the Middle East and Occupying Political Science. Emily is also a playwright and has worked with The Civilians, the Acting Studio at Chelsea Rep, and the Einhorn School of Performing Arts.
Schedule
All sessions will be held from 7:30-9:00 p.m. EASTERN on the specified dates. We are exploring the possibility of having the sessions recorded and available at a later time for those who are registered.
OCT. 21, 2021
CARETAKING with Jeanelle Austin
On May 25, 2020, George Floyd was murdered by the Minneapolis Police Department. In response to this atrocity, several neighbors showed up to protest this racial injustice by tending to the memorial and the people present to engage in community, liberation, public grief, pilgrimage, or protest. This presentation will deeply explore this work of memorial caretaking, connect its power to help a community heal, and provide practical ways that participants can apply the principles of caretaking in their own communities.
NOV. 18, 2021
COMMUNITY with Sara Miles
Organizing the Beloved Community. What does it mean to be community? How does our faith prepare us to work with and not just for others? Organizing, building, and sustaining a beloved community together.
JAN. 20, 2022
BREATHING with Cole Arthur Riley
In the era of the coronavirus, our very breath has become the site of risk, alienation, and anxiety. In a time when Black-bodied-souls are haunted by the cry of "I Can't Breathe"— how might a breath practice serve as an embodied force for healing and liberation in our spiritual lives? Together we will practice and contemplate breath as a path into our interior worlds and collective story, allowing for the sacred nurture and care so often withheld from us.
FEB. 17, 2022
LOVE with Jacqui Lewis
MARCH 17, 2022
TRUE SELF with Sophfronia Scott
APRIL 28, 2022
PLACE with Emily Welty
Our lives are geographies of longing, joy, grief, suffering, and delight. In the midst of climate-compromised ecosystems and our own complicity, how can deep love of place resource our willingness to resist Empire? Together we will move beyond understanding place as just the setting of our stories and into a sense of place as an agent in shaping who we are and how we want to live.
Registration
Registration for this event is required so we can send you the Zoom link. The series has a sliding scale for registration so all may participate as they are financially able. The suggested registration fee is $100.
TO REGISTER FOR:
$100, enter no code at checkout.
$50, submit the promotion code 50-OFF at checkout.
$25, submit the promotion code 75-OFF at checkout.
FREE, submit the promotion code WW100 at checkout.

We will e-mail details about logging into the webinar for each "retreat" session a few days before the program. The access information will be the same for all six sessions. Be sure to mark your calendar!