PRESENTERS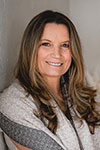 Becca Stevens is a speaker, social entrepreneur, author, priest, founder, and president of Thistle Farms, which began as a single home for survivors of trafficking and addiction. Almost 25 years later, it is a global movement for women's freedom. As an entrepreneurial leader, she has established 10 justice initiatives and has raised more than $55M in funding. Stevens leads important conversations across the country through speaking, advocating, preaching, and writing. She walks the line between pragmatism and poetry in her message that love is the strongest force for change in the world. Stevens has been featured on PBS NewsHour, The Today Show, CNN, ABC World News, and in The New York Times. Her many awards include CNN Hero, White House Champion of Change, Humanitarian of the Year by the Small Business Council of America, Tennessee Human Rights Outstanding Service Award, and induction into The Entrepreneur Center's Hall of Fame, and Tennessee Women's Hall of Fame. Stevens attended the University of the South and Vanderbilt Divinity School, receiving alumnae distinction awards from both. She also has been conferred multiple honorary doctorates.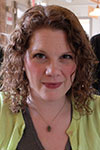 The Rev. Laura Everett is a dedicated urbanist, a pastor in the United Church of Christ, a textile artist and mender, and a four-season bicycle commuter in her adopted city of Boston. She serves as the executive director of the Massachusetts Council of Churches. She is the author of Holy Spokes: The Search for Urban Spirituality on Two Wheels. Everett has served as co-host of the podcast Can These Bones, with the Rev. Bill Lamar, and her writing has appeared in the Boston Globe, Christian Century, Faith and Leadership, Religion News Service, and on NPR. You can connect with her online at www.reveverett.com, @RevEverett on Twitter and Instagram, or through mendingchurch.com.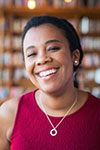 The Rev. Jennifer Bailey is an ordained minister, public theologian, and a leader in the multi-faith movement for justice. She is the dounder and executive director of the Faith Matters Network, a womanist-led organization equipping community organizers, faith leaders, and activists with resources for connection, spiritual sustainability, and accompaniment. Bailey is co-founder of the People's Supper, a project that aims to repair the breach in our interpersonal relationships across political, ideological, and identity differences over shared meals. A sought-after commentator and public speaker on the intersection of religion and public life, Bailey has spoken at the inaugural Obama Foundation Summit, Makers, TEDxSkoll, and the White House. Her work has been featured on OnBeing with Krista Tippett, CBS This Morning, The New York Times, The Washington Post, and dozens of other publications. She is the author of To My Beloveds: Letters on Faith, Race, Loss and Radical Hope (Chalice Press, 2021). Bailey is ordained in the African Methodist Episcopal Church. Follow her at @revjenbailey.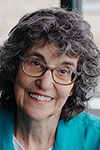 Hedda Sharapan is a senior fellow at The Fred Rogers Center, Saint Vincent College, and child development consultant at Fred Rogers Productions. She began working with Fred Rogers 55 years ago on the first taping day of Mister Rogers' Neighborhood on October 1966. Over the years since then, building on her master's degree in child development, she has served as assistant director, assistant producer, associate producer, and director of early childhood initiatives for his small non-profit production company. These days as a child development consultant for Fred Rogers Productions, she is a script consultant for its award-winning PBS children's series Daniel Tiger's Neighborhood and other projects. She received an honorary doctorate degree from Saint VIncent College and writes a monthly e-newsletter, "What we can continue to learn from Fred Rogers," that reaches 10,000 subscribers. Hedda speaks all over the country, presenting professional development for teachers and discussing Fred Rogers' work with audiences of all ages.
SCHEDULE
All sessions will be held from 7:30-9:00 p.m. ET on the specified dates. We are exploring the possibility of having the sessions recorded and available at a later time for those who are registered.
OCT. 27, 2022
Kendall Vanderslice
NOV. 17, 2022
Becca Stevens
JAN. 19, 2023
Laura Everett
FEB. 16, 2023
Jen Bailey
MARCH 9, 2023
Hedda Sharapan
REGISTRATION
Registration for this event is required so we can send you the Zoom link. The series has a sliding scale for registration so all may participate as they are financially able. The suggested registration fee is $100.
TO REGISTER FOR:
$100, enter no code at checkout.
$75, submit the promotion code WW25 at checkout.
$50, submit the promotion code WW50 at checkout.
FREE, submit the promotion code WW100 at checkout.

We will e-mail details about logging into the webinar for each "retreat" session a few days before the program. The access information will be the same for all six sessions.
Be sure to mark your calendar!