Today, more than 80 percent of the U.S. population—and 50 percent of people worldwide—live in and around urban centers.
The Graduate Certificate in Urban Ministry is a flexible program allowing community members and seminarians to explore their Christian vocation in urban settings. This program allows students from all denominations to think about how to apply their faith to where they work, live, and play.
The Metro-Urban Institute combines the theory and practice of collaborative community ministry with a program of urban theological education that prepares students for excellence in any context of ministry, but with particular attention to public realities affecting the urban environment.
Courses are offered during the day and evening. Pittsburgh Seminary alums who have completed certain courses within the last 10 years may qualify for advance standing. This program is offered through the Seminary's Metro-Urban Institute and can be completed as a stand-alone certificate program or combined with a master's degree program.
About the Graduate Certificate in Urban Ministry Program
Those seeking the certificate must complete four classes (three credit-hours each) of graduate-level course work related to urban ministry with a grade of B or better in each course of the urban focus. Required courses include those in urban ministry, contextual analysis, and additional elective options.
Students interested in this certificate program must complete the Seminary's standard application for admission process, and will ordinarily have an undergraduate degree.
Student Learning Outcomes
Upon completion of the certificate:
Students will demonstrate competence in narrating how social factors, theological understandings, and church practices shape the work of ministry in urban contexts.
Students will apply sociological and theological analysis to explore and critique urban ministry approaches and ministry with attention to ever-evolving demographic, cultural, psycho-social, and socio-structural complexities of 21st century urban life.
Students will describe how ministry extends beyond church walls by narrating the potential of God's movement in an array of institutions and human initiatives.
Students will demonstrate awareness of theologically and sociologically grounded approaches to church engagement with society, including the advancement of collective spiritual and ethical formation in pursuit of progressive political witness and comprehensive socio-economic development.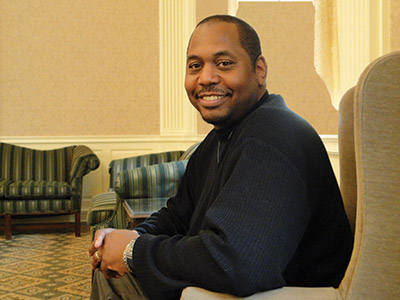 "The church is uniquely located where Christ-centered ministry can have great impact for the Kingdom of God and positive change for the community." - Eric McIntosh '12
Eugene Peterson: A Pastor to Pastors
October 26, 2018
Today I feel like I lost a friend and mentor that I have never met. Author and pastor Eugene Peterson died earlier this week at the age of 85. According to reports, Peterson was put in hospice last week with dementia and congestive heart failure. Some of his last words as he looked up to heaven were, "Let's go." He is probably best known for his paraphrase of the Bible called The Message. I have heard critiques of this, with people saying it is not a good translation of the Scripture. It is not a good translation, but it was never meant to be. As Eugene Peterson paraphrased his sermon [...]
The post Eugene Peterson: A Pastor to Pastors appeared first on Pittsburgh Theological Seminary.
A Pastor's Proper Work: How I'll Remember Eugene Peterson
October 22, 2018
I only met Eugene Peterson once. In 2014, a friend and I published a collection of essays by a number of pastors and scholars engaging Peterson's vision of the pastoral life. In the fall of that year, Western Theological Seminary hosted a conference based on the book, and they invited Peterson. To my surprise Peterson—in his early 80s and largely retired from public appearances—agreed to attend. The conference fell on his 82nd birthday. At dinner on his birthday, I sat at his table. I remember our deference to his age and wisdom. I remember listening to his stories. I remember how he made us laugh. I remember how he smiled as [...]
The post A Pastor's Proper Work: How I'll Remember Eugene Peterson appeared first on Pittsburgh Theological Seminary.