Keynote Speakers
Dr. Brenda Salter McNeil, Professor and Speaker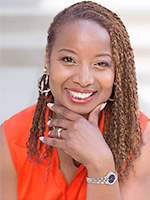 The Rev. Dr. Brenda Salter McNeil is a dynamic speaker, author, professor, and thought-leader with more than 30 years of experience in the ministry of reconciliation. Her mission is to inspire, equip, and empower emerging Christian leaders to be practitioners of reconciliation in their various spheres of influence around the world.
Dr. Brenda earned a master of divinity from Fuller Theological Seminary, a doctorate of ministry from Palmer Theological Seminary, and was awarded a doctorate of humane letters from both North Park University and Eastern University. She is an ordained pastor in the Evangelical Covenant Church and serves as a member of the pastoral staff of Quest Church in Seattle, Wash.
Presently, Dr. Brenda is associate professor of reconciliation studies at Seattle Pacific University, where she also directs the Reconciliation Studies program. For 14 years, she was on staff with InterVarsity Christian Fellowship as a multiethnic ministries specialist. Currently she serves on the board of InterVarsity Christian Fellowship USA and was previously on the board of directors for Wycliffe USA and Christians for Biblical Equality.
Dr. Brenda is known as an international trailblazer, leading individuals, communities, and organizations to biblical reconciliation. She was featured as one of the 50 most influential women to watch by Christianity Today in 2012. She is the author of Roadmap to Reconciliation (2016 and Roadmap to Reconciliation 2.0 releases in June 2020), A Credible Witness: Reflections on Power, Evangelism and Race (2008), The Heart of Racial Justice: How Soul Change Leads to Social Change (2005), coauthored with Rick Richardson and her new book Becoming Brave: Finding the Courage to Pursue Racial Justice Now will be released in August 2020.
Dr. Brenda resides in Seattle with her husband, Dr. J. Derek McNeil. They are the proud parents of two young adult children.
JONATHAN WILSON-HARTGROVE, Spiritual Writer and Speaker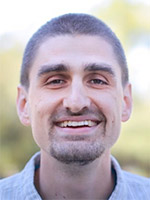 Jonathan Wilson-Hartgrove is a celebrated spiritual writer and sought-after speaker. A native of North Carolina, he is a graduate of Eastern University and Duke Divinity School.
In 2003, Jonathan and his wife, Leah, founded the Rutba House, a house of hospitality where the formerly homeless share community with the formerly housed. Jonathan directs the School for Conversion, a popular education center that works to make "surprising friendships possible." He is also an associate minister at the historically black St. Johns Missionary Baptist Church.
Jonathan is a co-complier of the celebrated Common Prayer: A Liturgy for Ordinary Radicals, and the author of several books on Christian spirituality, including Reconstructing the Gospel, Strangers at My Door, The Awakening of Hope, The Wisdom of Stability, and The New Monasticism. He is also co-author, with the Rev. Dr. William Barber II, of The Third Reconstruction: Moral Mondays, Fusion Politics, and the Rise of a New Justice Movement.
An evangelical Christian who connects with the broad spiritual tradition and its monastic witnesses, Jonathan is a leader in the Red Letter Christian movement and the Poor People's Campaign: A National Call for Moral Revival. He speaks often about emerging Christianity and faith in public life to churches and conferences across the denominational spectrum and has given lectures at dozens of universities and seminaries, including Calvin College, MIT, Bethel, Duke, Yale, Princeton, Jewish Theological, Perkins, Wake Forrest, St. John's, DePaul, and Baylor.
Schedule
Friday, October 2, 2020
3:00 p.m. Registration
4:00 p.m. Opening Worship
4:30 p.m. Welcome
4:45 p.m. McClure Lecture – The Rev. Dr. Brenda Salter McNeil
6:00 p.m. Hors d'oeuvres/Fellowship
Saturday, October 3, 2020
8:00 a.m. Registration Opens
8:30-8:45 a.m. Continental Breakfast
9:00 a.m. Worship
9:30 a.m. Plenary Session – Jonathan Wilson-Hartgrove
10:30 a.m. Traveling Time
10:40 a.m. Workshop – Session 1 (50 Minutes)
11:45 a.m. -12:45 p.m. Lunch
1:00 p.m. Workshop Session 2 (50Minutes)
2:00 p.m. Spoken Word
2:30 p.m. Plenary Session (Brenda and Jonathan)
3:30 p.m. Closing Worship
Workshop
More Information Coming Soon
Fees and Registration
Registration will be open in July. More information will be coming soon!