MISSIONAL LEADERSHIP IN A TIME OF DISRUPTION
McClure Lecture and WMI Conference Online and In-Person
What does it mean to engage in God's mission of love, peace, and justice through the major disruptions of our day? How can we lead in mission in new ways amidst the disruption we've experienced in the past two years?
Join us Oct. 7-8, 2022, for our online and in-person McClure Lecture and WMI Conference with keynoter the Rev. Eugene Cho and workshop leaders. Learn more.
---
J-Term Intercultural Learning Trips
Pittsburgh Theological Seminary's World Mission Initiative organize intercultural trips each January to help participants see their own ministry with new eyes by stepping outside your context. These trips are part of a required Intercultural/Experiential Learning course (MI-310) that will be offered by the Seminary every January Term. This course will provide pre-experience orientation in cultural competence and anti-racism, intercultural communication, a theology of short-term mission engagement, area studies for the specific context to be studied, and spiritual practices for mission. J-Term Intercultural Learning Trip
---
Recent Events
Recalibrating Mission: Leading in Mission through the Disruption
May 4, 2022
Overview
With the impact of COVID, many churches are struggling to find new ways to engage in God's mission. Traveling restrictions and social distancing have put churches' mission engagement on pause both locally and globally. It's hard to plan mission activities/trips when there is continuing uncertainty in the air. But as God's people, we are called to stay engaged in God's mission in this world, especially in the difficult times we live in. So, how can we lead in mission in new ways amidst the disruption we've experienced in the past two years?
Recording
PANELISTS
The Rev. Dr. Marsha Snulligan Haney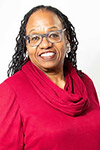 As a minister (PCUSA) and theological educator, the Rev. Dr. Marsha Snulligan Haney embraces her role in building community, empowering present and future leaders, and transforming traditional missiology into the concern of the cities. Snulligan Haney has served as professor of missiology and religions of the world at the Interdenominational Theological Center (Atlanta, Ga.). Her earlier experiences of serving and living in Juba, South Sudan, and Kumba, Sudan, so impacted her that she earned her Ph.D. in missiology and is the author of many articles and three books on Islam, evangelism, and urban ministry. Snulligan Haney currently serves as the CEO (chief enabling officer) of UrbanMissiology.org, a website dedicated to a new understanding of Christian missiology, including the transformational value of short-term mission experiences.
Dr. Kim Lamberty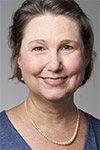 Dr. Kim Lamberty is the executive director of Quixote Center, where she leads programming focused on sustainable development and advocacy related to Haiti, Nicaragua, and global migration. She is the founder and president of Just Haiti Inc., a faith-based, fair trade coffee development project dedicated to an alternative way of doing business in which the wealth that is generated through Haitian resource development or the sale of Haitian products is retained by the producers in Haiti. She is the author of a book, Eyes from the Outside: Christian Mission in Zones of Violent Conflict, as well as a number of articles and book chapters on Christian mission and social justice. She holds a master's in international affairs from Columbia University and a doctor of ministry degree, in cross-cultural ministry, from Catholic Theological Union.
The Rev. Dr. Juan Sarmiento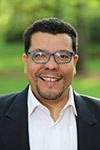 As executive presbyter of the Los Angeles area's San Fernando Presbytery (PCUSA), the Rev. Dr. Juan Sarmiento serves as a strategic visionary and pastor to the presbytery's 25 churches and 23 new worshiping communities. Born in Venezuela and ordained in Brazil, he is trilingual and tricultural and is a gifted futurist who has a keen read on the Church that is emerging. He has been in pastoral ministry and nonprofit leadership for more than three decades. Sarmiento has helped strengthen church and leadership development movements in four continents with the Presbyterian Mission Agency in Louisville, Ky., and other organizations. He earned a doctor of ministry degree from Louisville Seminary and also pursued graduate theological studies at San Francisco, Columbia, and Fuller seminaries.
---
Additional Events
Want to stay up to date on WMI upcoming events, resources, and more? Sign up for our monthly e-mail newsletter!